Analysts: Intel Has Room to Grow and 3 More Research Notes to Explore
Intel Corp (NASDAQ:INTC): FBR Capital has upgraded shares of Intel based on increased confidence that the company's position in the server market is defensible and that it can grow its addressable markets in networking, foundry, and others. It has also lifted its price target from $23 to $28.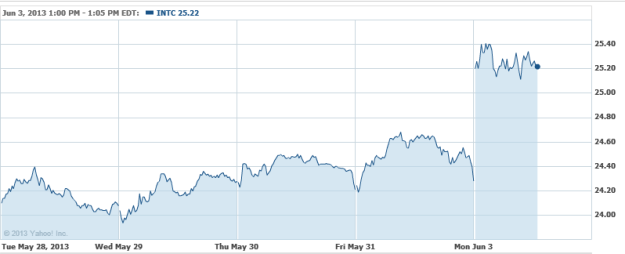 Cree (NASDAQ:CREE): Citing improving visibility into the general lighting upgrade cycle, JPMorgan has lifted its price target on Cree from $54 to $64.50. The firm keeps its Overweight rating on the shares.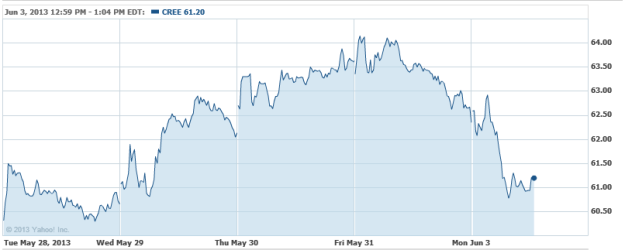 Orbitz (NYSE:OWW): Citing attractive valuation and improving room night growth, Lazard Capital has brought its rating on Orbitz's shares from Neutral to Buy, with a $9.50 price target.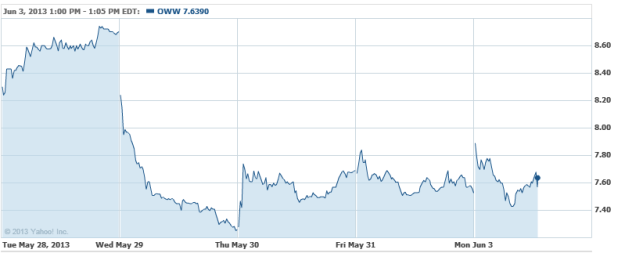 SodaStream (NASDAQ:SODA): Barclays sees SodaStream as more than just a fad, and believes that the 20 percent top line growth revealed by checks is conservative. The firm expects retailers to only manage one CO2 exchange program and that any new competitors will run on SodaStream's CO2 system rather than compete directly, and expects shares to be volatile given the large short interest and would be opportunistic and accumulate shares on pullbacks. The firm keeps an Overweight rating, and raised its price target from $55 to $100.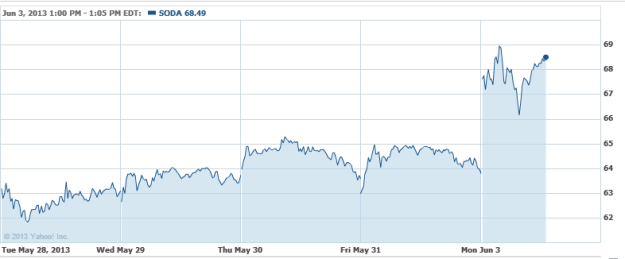 Don't Miss: Is Google Chasing Apple's Patented Technology?