Analysts: Intel Is Bound for Changes and 3 Other Research Notes to Check Out
Intel (NASDAQ:INTC): RBC Capital expects Intel's new chief to execute changes at the company, that will become more apparent over the next few quarters to come. The firm, which keeps a Sector Perform rating on the company, thinks that Intel could turn to customers for assistance in innovation, rather than being the sole source.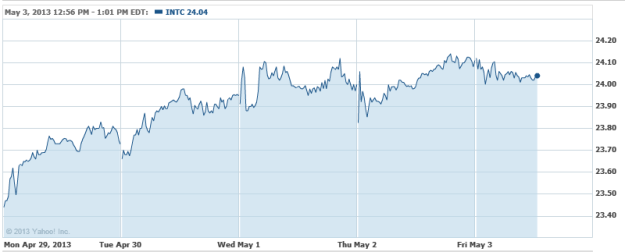 Elizabeth Arden (NASDAQ:RDEN): Following in-line Q3 results, RBC Capital believes that the company's long-term growth story is up to speed. The firm thinks that the company can generate growth of 20 percent in 2014 and beyond, and it reiterates its Outperform rating on the shares.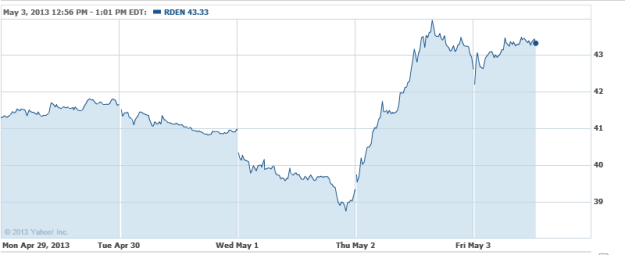 Alliant Techsystems (NYSE:ATK): Despite strong Q4 results, RBC Capital isn't convinced that the growth is sustainable, although demand for its sporting devices are driving outperformance. Overall, RBC keeps an Underperform rating on the shares.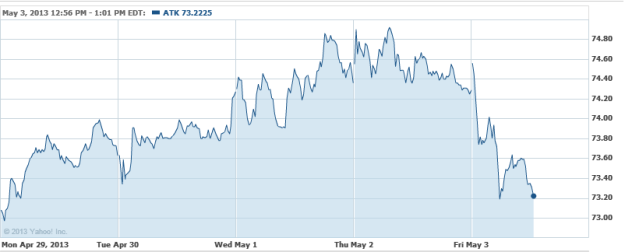 American Capital Agency (NASDAQ:AGNC): Wells Fargo thinks that the shares are attractive at current levels, following a report of lower-than-expected decline of its book value, and that the shares are appealing at $30 or below. It keeps an Outperform on the shares.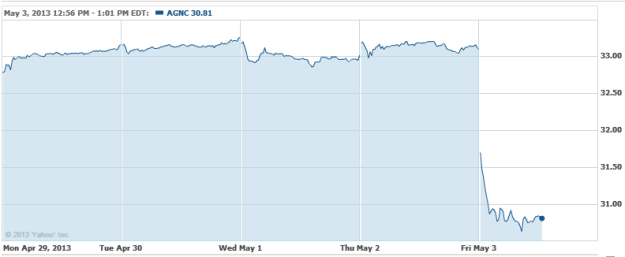 Don't Miss: Microsoft Tries to Dent Google and Apple with This Cheap Phone.