Analysts: Intel is Well Positioned in the Tablet Market and 3 Other Research Notes to Look Into
Intel (NASDAQ:INTC): Deutsche Bank finds that Intel is quickly gaining market share in the tablet world, following a report from Strategy Analytics indicating that Windows 8 amassed a 7.5 percent market stake in Q1. The firm claims that Intel's market share on Windows 8 tablets is over 90 percent, and it maintains a Buy rating on the shares with a $26 price target.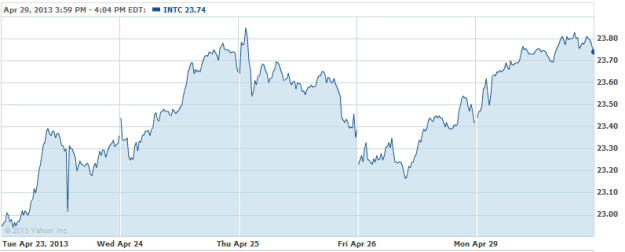 CarMax (NYSE:KMX): Credit Suisse sees CarMax as one of the best longer-term growth ideas in retail, and believes that increased competitive advantages from what it learns through each transaction will better its next decision. It rates the shares at Outperform with a $46 price target.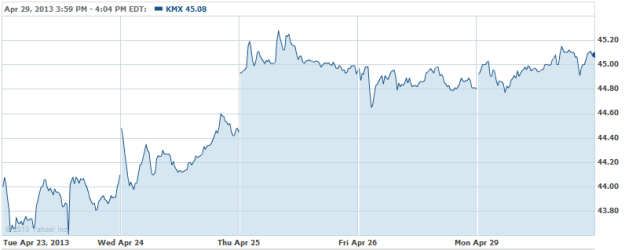 Universal Health (NYSE:UHS): RW Baird continues to call Universal a top hospital pick, and finds the valuation compelling. The firm noted that the potential upside from the company's psychiatric side, the geographic positioning of the company, and its potential to generate large free cash flow, which give the firm reason to rate it Outperform with a $78 price target.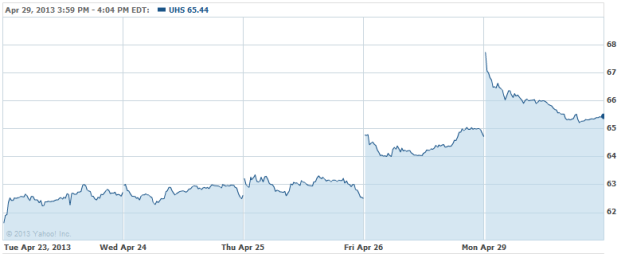 Computer Programs (NASDAQ:CPSI): Oppenheimer still believes that it can beat its 2013 expectations, despite lower than expected EPS. Higher 401K expenditures and high employee insurance claims were attributed for the miss, and the firm notes that the company has about $5 million in deferred revenue and nearly 90 percent margins, as it continues to recommend buying the shares.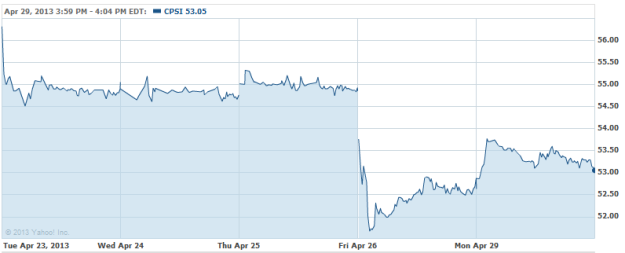 Investing Insights: Can Intel Continue to Soar Higher?