Analysts: Intel Will Face Price Pressure and 4 New Opinions Investors Must Pore Over
GameStop Corp. (NYSE:GME): The company reported stronger than expected Q4 results but provided weaker than expected calendar 2013 guidance, causing BMO Capital to believe that the Street ignored the guidance, as the company is in the position to to benefit as a result of anticipation of next generation game consoles. However, BMO Capital continues to be concerned regarding the effects on the company of migration to digitally distributed content. It keeps its Market Perform rating on the stock.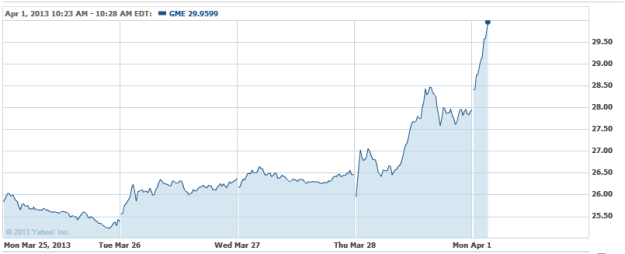 Intel Corporation (NASDAQ:INTC): CLSA expects ARM architecture to penetrate a significant portion of the Linux server market, which will cause share losses and price pressures for Intel. CLSA keeps its Underperform rating on the stock.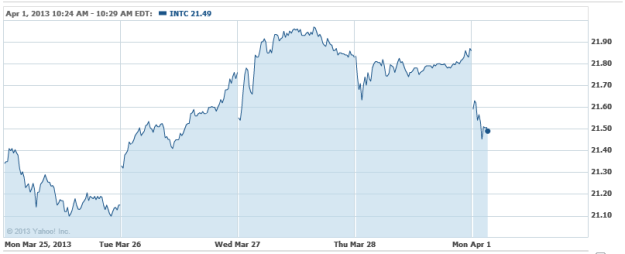 Linkedin Corporation (NYSE:LNKD): The company's price target has been increased by Jefferies to $215 because of momentum in the company's Marketing Solutions segment. Jefferies is convinced that LinkedIn's marketing segment will outperform expectations as the company increases the availability of content. The firm keeps its Buy rating on the stock.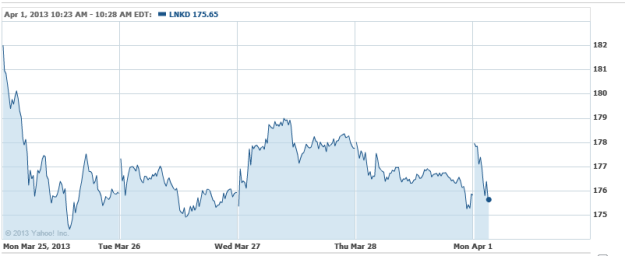 Medtronic, Inc. (NYSE:MDT): According to Oppenheimer, increased visibility into Medtronic's pipeline during the second half of the year will likely cause further expansion of the stock's multiple . The firm reiterates its Outperform rating on the stock.

Monsanto Co. (NYSE:MON): The company's price target has been increased by Susquehanna because of an upward revision to the firm's long growth outlook for the Seed & Genomics segment. Additionally, the firm thinks that the price momentum for Roundup is likely to have assisted in better than expected Q2 earnings when Monsanto reports on Wednesday. The firm gives the stock a Positive rating.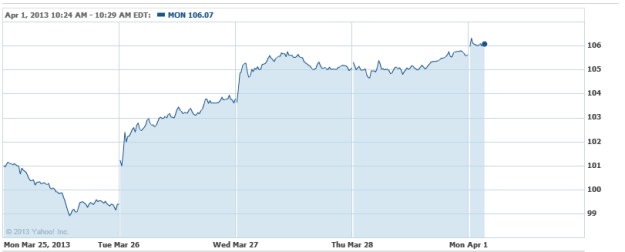 Don't Miss: Can Google and Microsoft Really Be Competitive in the PC Industry?