Analysts: Intel's Chips Are Superior and 3 Other Research Notes to Check Out
Intel (NASDAQ:INTC): Maxim said that Intel's Bay Trail chips for tablets are dramatically superior to previous Intel chips for the devices, and that they are also superior to the leading ARM Holdings (NASDAQ:ARMH) processors. However, the firm added that Intel will have to win Android designs in order to gain significant tablet share; Maxim maintains a Buy rating on Intel.

Johnson Controls (NYSE:JCI): Buckingham noted that it expects Johnson Controls's Corporate Development unit to benefit from the appointment of William Jackson as executive vice president of Corporate Development. The firm also anticipates that the company will benefit from the upcoming launch of its new advanced micro-hybrid battery system. Buckingham keeps a $47 price target and Buy rating on the shares.

Elizabeth Arden (NASDAQ:RDEN): SunTrust upgraded Elizabeth Arden to Buy from Neutral due to valuation, expectations for a recovery, and expense management. The firm raised its price target to $50 from $35.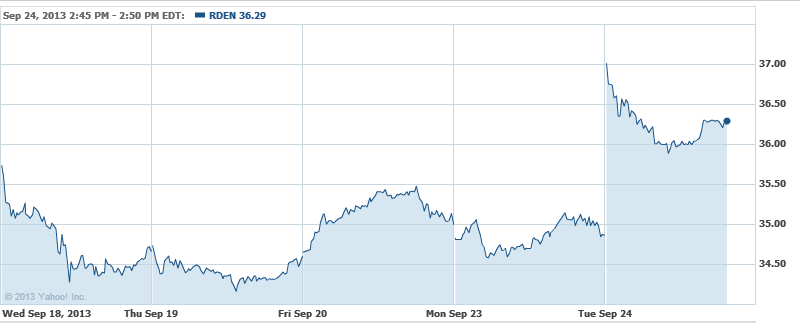 Red Hat (NYSE:RHT): Wells Fargo said that it still thinks Red Hat is one of the best long-term ideas in software, even after Red Hat reported lower-than-expected billings. The firm continues to believe the company can generate mid-teen percentage revenue growth for the next several years and has kept an Outperform rating on the shares.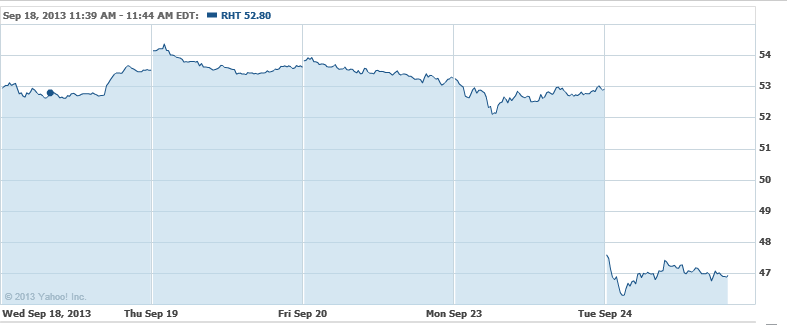 Don't Miss: Can Google Prove Its Digitized Books Are 'Fair Use'?