Analysts: Intel's Growth Expectations Look Aggressive and 3 More Research Notes to Check Out
Intel Corp. (NASDAQ:INTC):Bernstein believes Intel expectations for growth as well as attendant loading plans appear aggressive, and the firm expects a repeat of last years events where Intel continued to build product in hopes of the Ivy Bridge refresh. The firm says that Intel was forced to cut loadings and inventories at year end, adding that PCs are not a growth market and views risk as further price declines in the core business as considerable. It rates the shares at Underperform, with an $18 price target.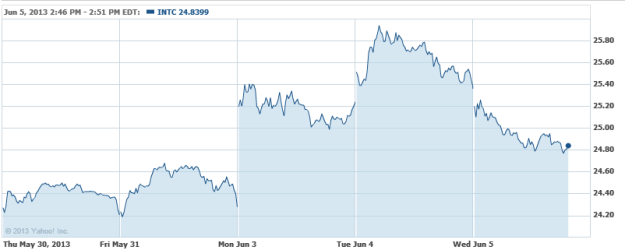 J.C. Penney (NYSE:JCP): Cleveland Research believes that sales and traffic continued to accelerate in May driven by the reintroduction of circulars and coupons, and that aggressive inventory control will bode well for channel commentary for June and July. The firm now expects Q2 comparables to be flat, and EPS of $0.50 versus the consensus of $0.80.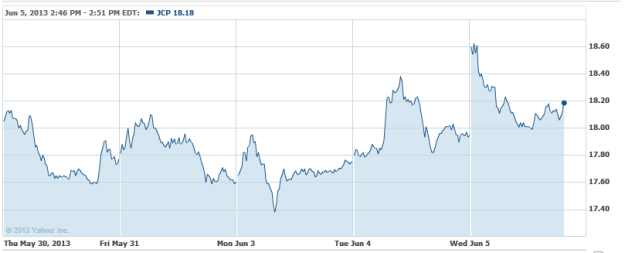 Salesforce.com (NYSE:CRM): Oppenheimer believes that Salesforce's purchase of ExactTarget will cause the former's organic growth to accelerate, and drive demand for its marketing products. The firm is upbeat on the deal, and keeps an Outperform rating on the shares.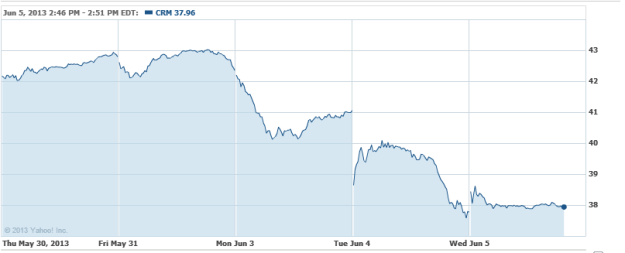 First Solar (NASDAQ:FSLR): Maxim has initiated coverage on First Solar with a Sell rating, on its beliefs that the share valuation is rich based on earnings potential, capex, and insufficient backlogs. It holds a $42 price target.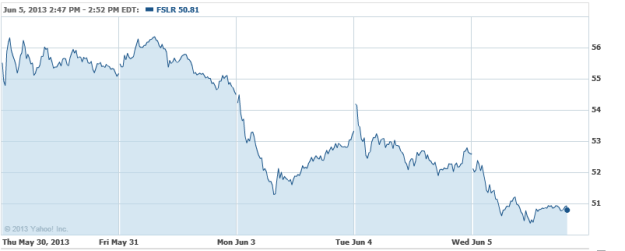 Don't Miss: Will Dell and Oracle Be Strong Buddies?