Analysts: Intel's Outlook Remains Positive and 3 Other Notes To Read
Intel (NASDAQ:INTC): RW Baird maintains that Intel's outlook is bullish, citing the demand for touchscreen notebooks, recovery in its enterprise sector, and strong growth in high-end computing. Shares are rated at Outperform, with a $26 price target, and the firm sees potential upside if economic conditions improve.

Las Vegas Sands (NYSE:LVS): Susquehanna has labeled Sands and Wynn Resorts (NASDAQ:WYNN) as top picks for earnings, and the firm believes that Sands is in the best position out of the Macau casino operators to capitalize on the increasing demand for gambling. Both companies are rated Positive by the firm.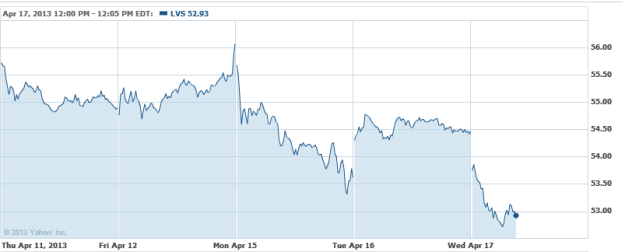 United Rentals (NYSE:URI): Oppenheimer is feeling optimistic about the rest of United's 2013, after stronger than expected Q1 EPS, albeit with lower than expected revenue. Rebounds in non-residential construction will benefit the company, and the firm maintains its Outperform rating on its shares.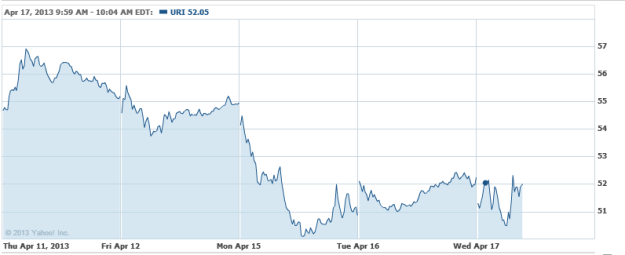 Concur (NASDAQ:CNQR): Following analyst day, Stifel says that revenue growth will likely accelerate for Concur in FY2014, as federal government sales have been strong. The firm expects the company to maintain over 20 percent annual growth for the foreseeable future, and maintains its Buy rating with an $82 price target.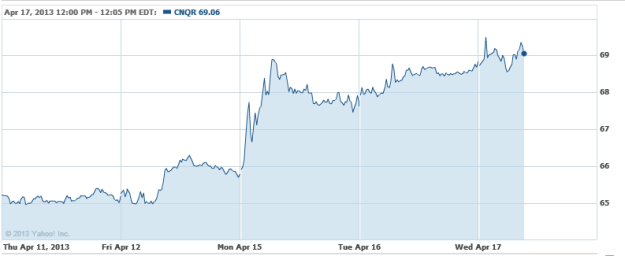 Don't Miss: Can Apple Compete With Cheaper Tablets in China?