Analysts: Investigation May Not Hurt Lumber Liquidators and 3 Other Research Notes to Browse
Lumber Liquidators (NYSE:LL): ISI Group does not expect any sales impact from the Federal investigation into Lumber Liquidators product sourcing. The firm said that 43 percent of Lumber Liquidators product comes from Asia and that the amount of product impacted by this specific investigation is likely very small, given that most Asian imports are laminates and bamboo and not hardwood.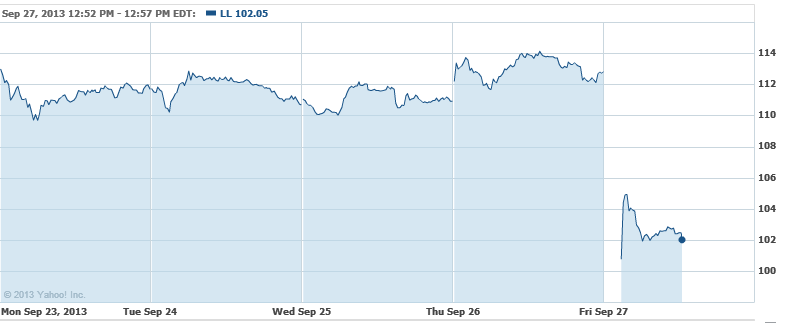 Health Management (NYSE:HMA): Avondale does not expect Health Management to receive a higher offer at this point, and the firm downgraded the shares to Market Perform from Outperform.

HomeAway (NASDAQ:AWAY): After speaking with property managers at HomeAway's RezFest conference, Pacific Crest reports that managers believe that the company's product is superior to its competitors' offerings. The firm reports that almost all of the managers were interested in, or planned to use, the company's new pay-per-book solution for at least some of their listings. Pacific Crest keeps an Outperform rating on the stock.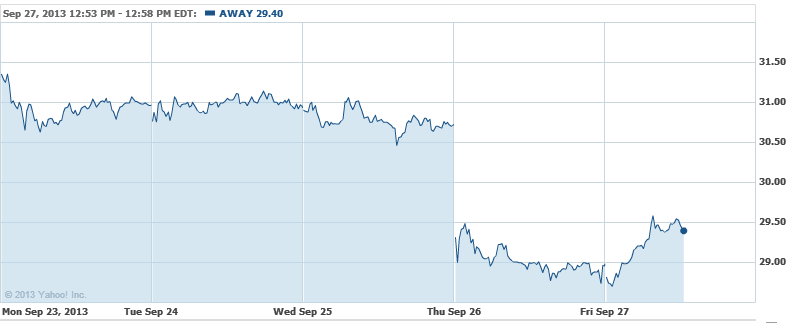 Global Payments (NYSE:GPN): RW Baird calls the risk/reward profile favorable for shares of Global Payments. The firm believes that sentiment may be improving, and it expects headwinds to abate, including improving EBIT in North America, stabilization in Canada, and improving APAC growth. The shares are Outperform rated and the price target has been raised to $60 from $57.

Don't Miss: Is the Recovery Finally Reaching Main Street?