Analysts: J.C. Penney Could See Sales Growth In July and 3 More Research Notes to Read
J.C. Penney (NYSE:JCP): JPMorgan believes that J.C. Penney's comp sales growth may resume by July, given the easy year-over-year comps set last year.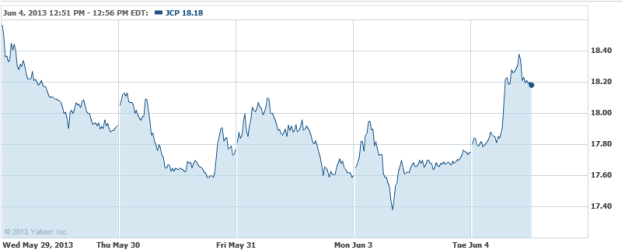 Rackspace (NYSE:RAX): Following the news that IBM (NYSE:IBM) has acquired competitor SoftLayer for $2 billion, CLSA has lowered its price target on Raxspace from $40 to $33 as it does not believe Rackspace is a potential acquisition target, especially now that IBM is out of the picture. The firm also believes that core Managed Hosting is slowing and competition is increasing, and rated the shares at Sell.

Skechers (NYSE:SKX): With the margin recovery cycle in its early cycle, Susquehanna believes Skechers is in the best position in years to capitalize on the broad based strength of its business. It rates the shares at positive, and raises its price target from $25 to $27.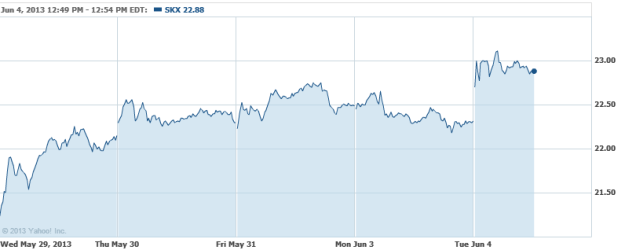 Gannett (NYSE:GCI): Argus has brought its rating on Gannett from Hold to Buy, citing attractive valuation, high dividend yield, and earnings growth driven by digital operations. It has a price target of $25 on the shares.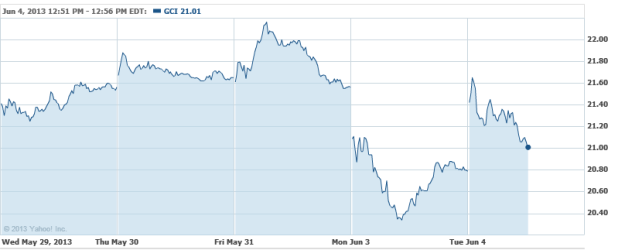 Don't Miss: McDonald's Can Only Smile at This Unsavory Jingle.