Analysts: J.C. Penney Still Faces Substantial Barriers and 3 Other Research Notes to Read
J.C. Penney (NYSE:JCP): BMO Capital notes that although the retailer received a loan of $1.75 billion, it will still have difficulty meeting profitable growth within a reasonable time period. In order to meet this goal, it will either have to gain a massive amount of market share, which will be difficult, or further reduce its cost structure, the firm contends, which rates the shares at Underperform.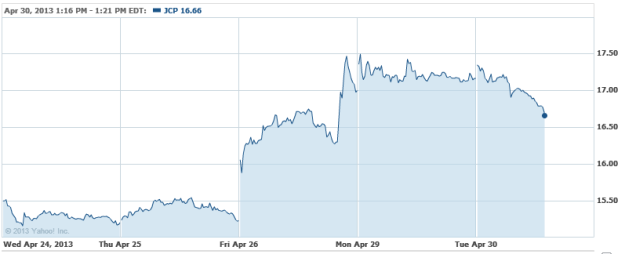 Mead Johnson (NYSE:MJN): Wells Fargo thinks that the pediatric nutrition market remains healthy, and expects the company to benefit from exposure in key Asian and South American markets. Headwinds from difficulties in Hong Kong will prove manageable the firm says, which keeps its Outperform rating on the shares.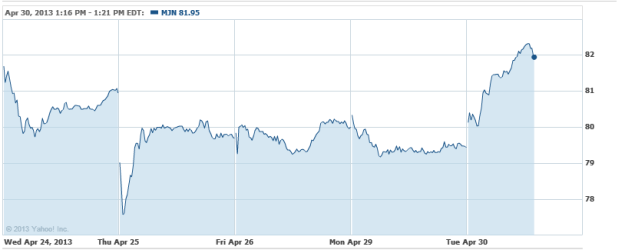 Cornerstone OnDemand (NASDAQ:CSOD): Piper Jaffray says that its conversations with four top Cornerstone partners indicate that the company is seeing strong momentum. The firm, which rates the shares at Overweight, also raised its price target from $36 to $45.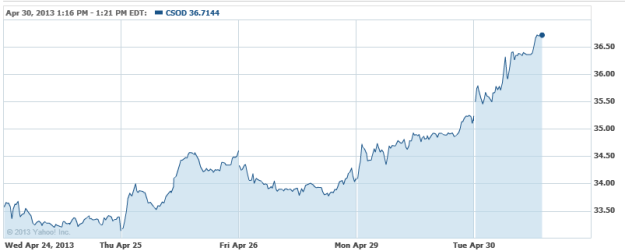 CarMax (NYSE:KMX): ITG Research's checks have indicated that CarMax same-store retail sales are trending up strongly, perhaps 13-15 percent, above Street estimates of 8.3 percent. Revenue growth and APSs are also trending higher, the firm added.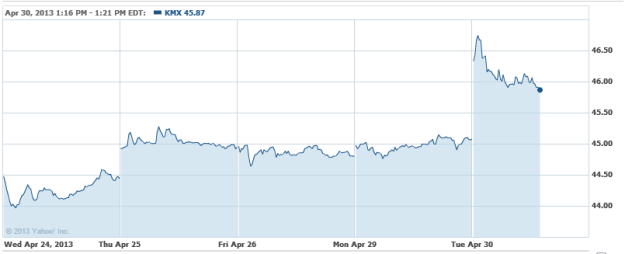 Investing Insights: Can Philip Morris Continue This Bull Run?