Analysts: J.C. Penney TV Ad Volume is Surprising and 3 More Research Notes to Read
J.C. Penney (NYSE:JCP): Wells Fargo says that it has been "surprised" at the amount of TV advertising J.C. Penney has done, but it notes that the spending will drive some incremental traffic and sales. The firm also draws attention to J.C. Penney's issuance of a higher 2013 capex guidance last night in its regulatory filing, and has raised its FY13 earnings estimate to -$4.80 from -$5.17 to reflect higher comp sales estimates. It still keeps an Underperform rating on the stock.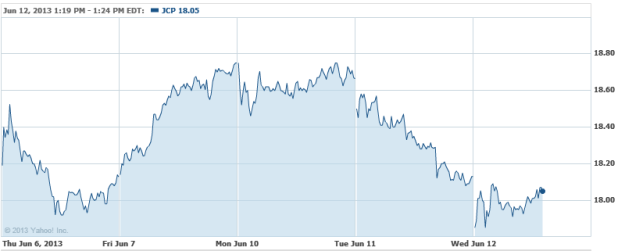 Dole Food (NYSE:DOLE): BB&T points out that shareholders could block the $12 per share buyout plan announced by Dole CEO David Murdock, as a much higher share price for Dole Food would not be justified. The firm doesn't expect a competing bid to emerge, and it keeps a Hold rating on the stock.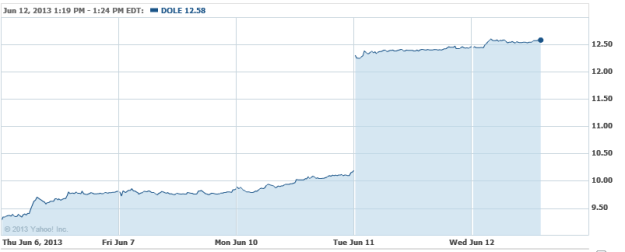 First Solar (NASDAQ:FSLR): Maxim believes that earnings dilution from First Solar's secondary offering could be 10 percent, and thinks that the recent share rally likely determined the timing of the offering. It keeps a Sell rating on the shares with a $42 price target.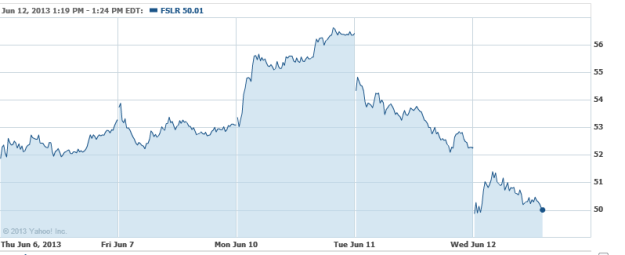 Biogen (NASDAQ:BIIB): Following recent meetings with management regarding the progress of its mid and late stage pipeline, Brean Capital has raised its price target to $268 from $219, as it expects results of several drug trials as early as the first half of 2014 to serve as catalysts as well as results of its Tysabri Phase 3 results in 2015. It rates the shares at Buy.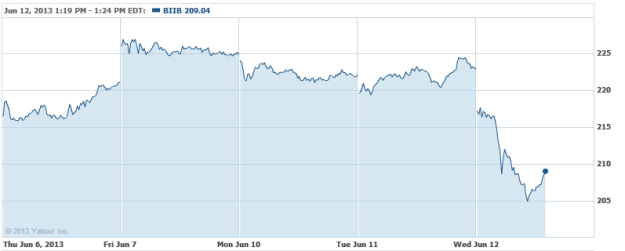 Investing Insights: Can General Mills Regain Its Momentum?