Analysts: J.C. Penney Will Burn $1 Billion in Free Cash Flow and 2 Other Analyst Notes To Read
J.C. Penney (NYSE:JCP): Piper Jaffray has lowered its Q1 comparable sales estimate for the retailer, to down 13 percent following the release of the Census Bureau's March Retail Sales report that stated department store sales were down 7.6 percent year-over-year. Additionally, Jaffray dropped its earnings estimate to ($0.92) from ($0.67), and believes the firm will use in execess of $1 billion in free cash flow in Q1. It maintains a Neutral rating and a $14 price target.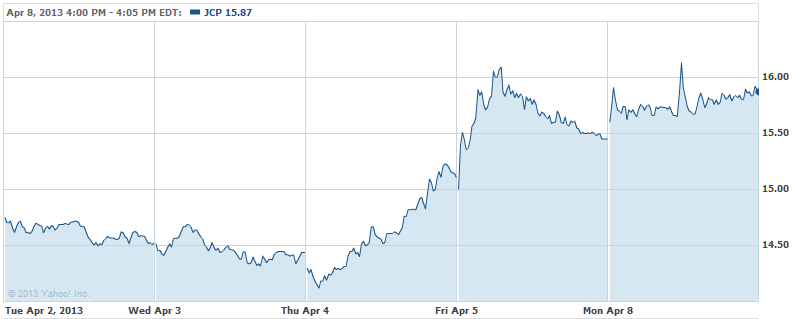 WuXi PharmaTech (NYSE:WX): Oppenheimer notes that WuXi expects its margins to decline less than 2012 for 2013, and the company expects its margins to stabilize in 2014. Oppenheimer remains bullish that the company can keep up the double-digit earnings growth for the next three to five years, and maintains an Outperform rating on its shares.

Intuitive Surgical (NASDAQ:ISRG): William Blair is expecting Intuitive Surgical to report solid Q1 results, as its channel checks have indicated that procedure and system demand remains strong, which should offset weaknesses in prostatectomy and Europe. Blair keeps an Outperform rating.

Don't Miss: Will Retail Sales Bring the Economy to a Screeching Halt?