Analysts: JPMorgan's Settlement Creates Uncertainty for Investors and 3 More Research Notes to Peruse
JPMorgan Chase & Co. (NYSE:JPM): Wells Fargo speculates that media reports suggesting that JPMorgan's tentative settlement of mortgage-related litigation does not include a waiver of future criminal liability is an uncertainty for investors; overall, the firm thinks the company's stock could rise 21 percent to 32 percent over the next year if the bank's legal issues are resolved, while the stock could drop 9 percent to 28 percent if its legal situation deteriorates further. Nonetheless, the firm thinks a 28 percent drop is unlikely and keeps an Outperform rating on JPMorgan shares.
Schlumberger Ltd. (NYSE:SLB): Wells Fargo raised its price target on Schlumberger to $105-$107 from $92-$94 after the company reported what the firm views to be strong third-quarter results. Wells Fargo believes the company is executing well in North America, and it reported surprisingly strong Middle East and Asia Pacific margins; the analyst keeps an Outperform rating on Schlumberger shares.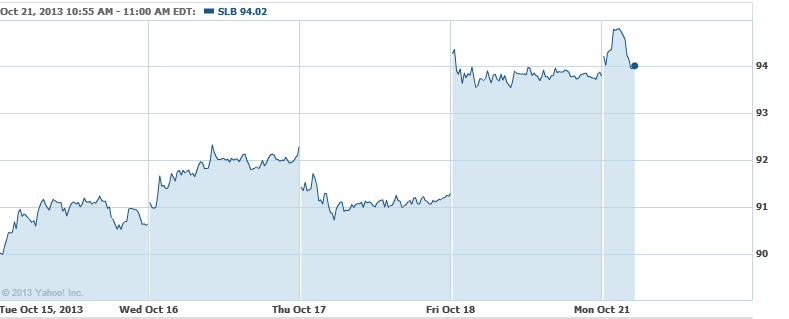 Xerox Corp. (NYSE:XRX): Brean Capital called Xerox an attractively valued cash flow asset with incremental catalysts; the firm's investment thesis is based on capital return to shareholders, including stock buybacks and a steady increase in dividends. Xeorx shares are Buy rated with a $12.50 price target.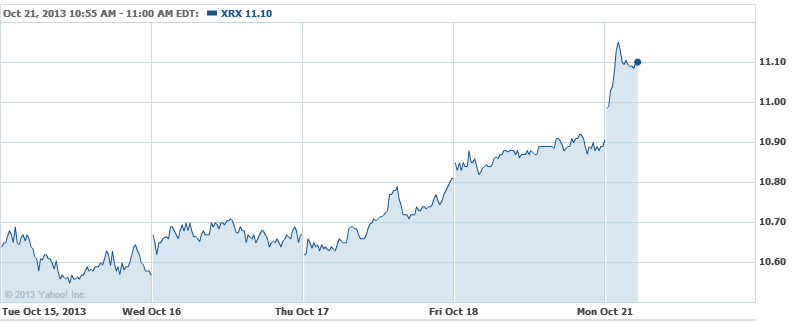 L Brands (NYSE:LTD): Susquehanna upgraded L Brands to Positive from Neutral based on expectations that the company will gain share heading into the holiday from the Victoria's Secret Sport Bra collection rollout, re-staging within Bath & Body Works and key Signature forms, and increased focus on gifting across brands; the firm raised its price target for L Brand shares to $72 from $58.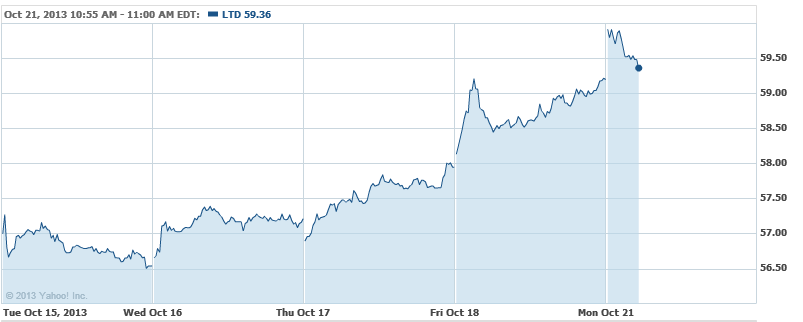 Don't Miss: Big Banks: Rigging the Game With Impunity.