Analysts: LinkedIn's Guidance Is Conservative and 3 Other Research Notes to Read
LinkedIn (NYSE:LNKD): Goldman Sachs believes that although LinkedIn's guidance fell short of expectations, it's very likely conservative. It believes the company's growth trajectory is unchanged, but lowered its estimates due to more modest expectations. It rates the shares a Buy with a $210 price target, which it cut from $220.

Procera Networks (AMEX:PKT): Pacific Crest beleives that the strong Q1 results could indicate that the company is poised to benefit greatly over the next year, from its growing deal pipeline, and could double the price of the shares. It keeps an Outperform rating on the company.

Teradata (NYSE:TDC): Pacific Crest finds the long-term outlook for the company remains positive, despite the weaker than expected Q1 results. It recommends Buying the stock aggressively in the low to mid-$40s, and keeps an Outperform rating on the shares.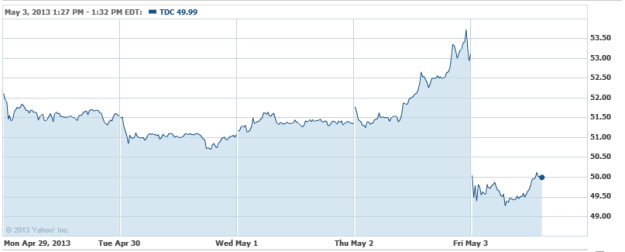 Biogen (NASDAQ:BIIB): Morgan Stanley finds that a survey reveals strong outlook for Tecfidera, with a strong launch and $4 billion in potential sales. Shares are rated at Overweight, with a $188 price target.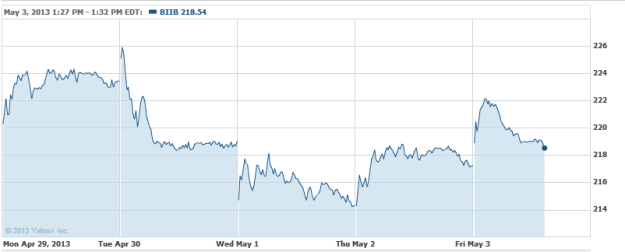 Don't Miss: Facebook: Profits Arrive From New Mobile Products.