Analysts: Lowe's Outlook Is Encouraging and 3 More Research Notes to Investigate
Lowe's (NYSE:LOW): RW Baird finds that recent momentum at Lowe's is encouraging, despite somewhat disappointing Q1 results. The firm notes that management is optimistic about ongoing internal initiatives, the improvement in comps, and a housing tailwind, as reasons to stay involved in the shares. It rates the shares at Outperform, and raised its price target from $45 to $48.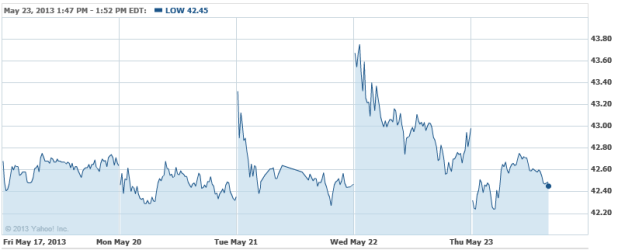 VeriFone (NYSE:PAY): SunTrust has brought shares of VeriFone from Neutral to Buy, based on expectations for strong North American demand and expected shares gains. It keeps a price target of $36.

Target (NYSE:TGT): Despite lower than expected Q1 results, Wells Fargo says that the positive catalysts are still intact, and expects the company to benefit from its Canadian stores and improving digital operations. Fargo keeps an Outperform rating on the shares.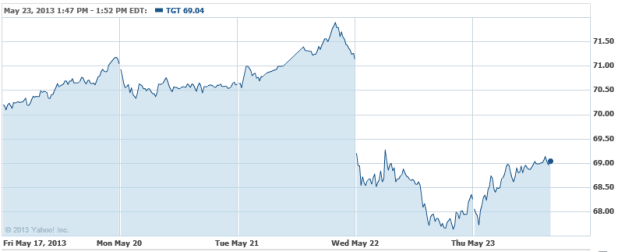 Seagate (NASDAQ:STX): Deutsche Bank has brought Seagate from Hold to Buy, citing the move towards higher-margin enterprise drives and expectations for HDD unit growth to resume in the second half of 2013. The price target has been raised from $40 to $46.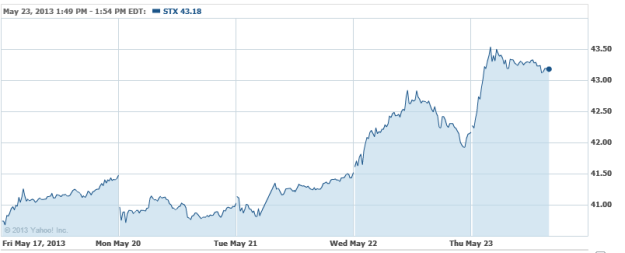 Don't Miss: Does Intel Have Upside Potential?