Analysts: Market Is Beginning to Recognize Tesla and 3 Other Research Notes to Check Out
Tesla Motors (NASDAQ:TSLA): Morgan Stanley believes the market is starting to realize Tesla's competency in technology, engineering, marketing, and manufacturing, and therefore expects shares to move higher due to regulatory credits, leasing program affordability, opportunistic capital raises given high share price, and model introductions, to name a few. It rates the shares at Overweight, and raised its price target from $47 to $103.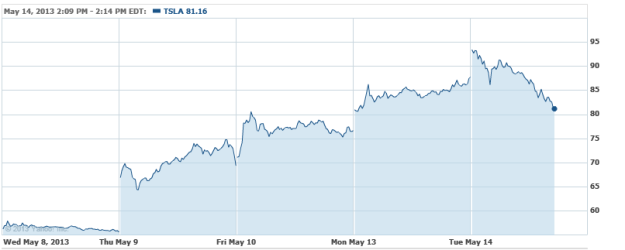 Vivus (NASDAQ:VVUS): Citing weaker than expected Qsymia demand as well as financing concerns, Lazard has brought its rating of Buy to a Neutral on the company.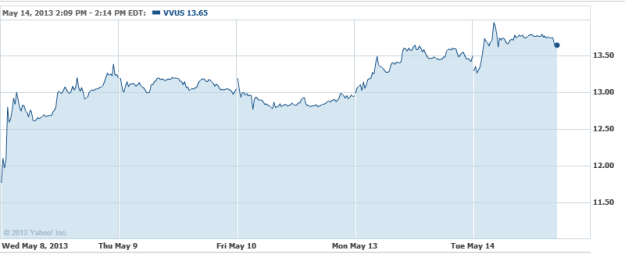 Cullen/Frost (NYSE:CFR): Following a meeting with management, Oppenheimer believes that the bank's loan growth is set to accelerate through the rest of the year. Earnings should also improve, according to the firm, which keeps an Outperform on the shares.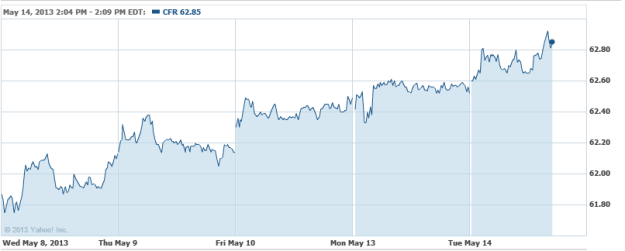 WuXi Pharmatech (NYSE:WX): Following stronger than expected Q1 results, Wells Fargo points out that the company did not raise its FY2013 guidance, which Fargo sees as conservative. The firm notes that the company forecast stable margins, but maintains a Sector Perform on the shares.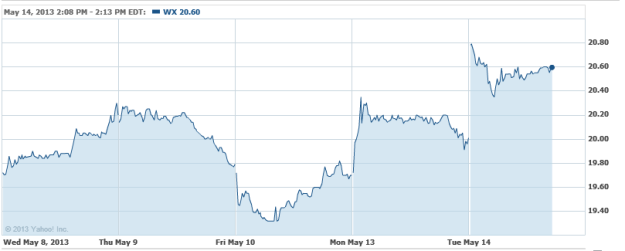 Don't Miss: Tesla's Model S Is Shaming BMW and Mercedes.