Analysts: McDonald's Shares Will Rebound and 3 Other Research Notes To Read Now
McDonald's (NYSE:MCD): Following in-line Q1 results, RBC Capital is expecting that company's margins will improve on the 130 basis point decline that it reported, and the shares should rebound. The firm has raised its price target to $107 from $98, and keeps an Outperform rating.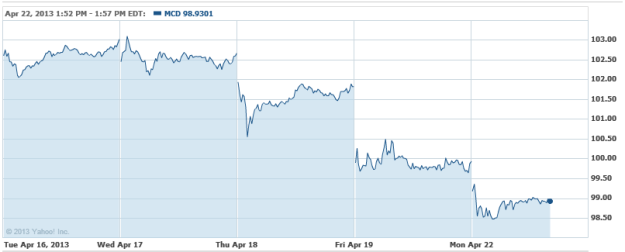 Royal Caribbean (NYSE:RCL): Stifel finds the current levels extremely attractive, and recommends buying shares heading into the Thursday earnings report. It keeps a Buy rating on the shares, citing that the 2013 net yield could be significantly about investors' expectations.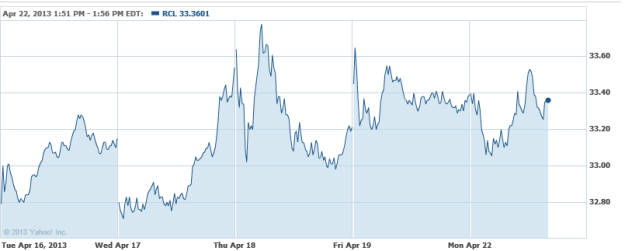 Akamai (NASDAQ:AKAM): Canaccord is taking the company's recent weakness as a buying opportunity, and says that the Q1 results will reflect solid growth. The firm expects investor confidence to pick up, as margins recover. It keeps a Buy rating with a $45 price target.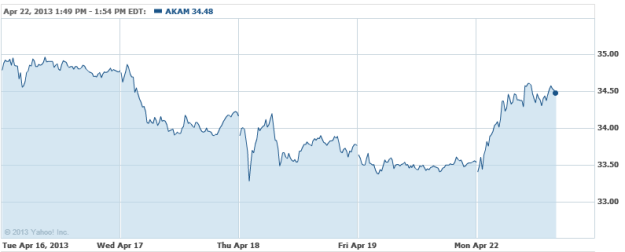 Qualcomm (NASDAQ:QCOM): Bernstein is anticipation stronger than anticipated Q2 earnings from the chip maker, and that the stock is attractive at current levels. It maintains an $80 price target and Outperform rating on its stock.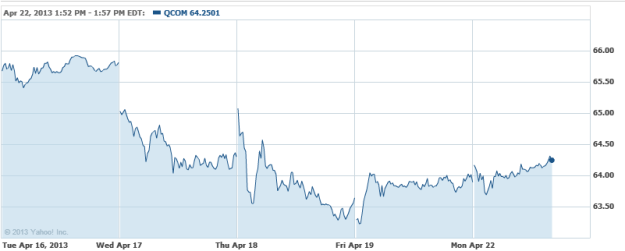 Don't Miss: Wal-Mart and Home Depot Get Caught Up in U.S. Bomb Scares.