Analysts: McDonald's Stands to Benefit from New Products and 3 More Research Notes to Look Through
McDonald's Corp. (NYSE:MCD): Stephens expects McDonald's to benefit from a focus on value and new products in coming quarters; the firm lowered its price target on McDonald's shares to $115 from $120 but keeps an Overweight rating on the stock.

Groupon Inc. (NASDAQ:GRPN): ITG Research said that Groupon's domestic September trends slowed significantly following an already weak August; the firm believes that Groupon's North American billing growth will most likely be a single-digit decline sequentially versus Street estimates for positive growth, implying year-over-year growth of low 20 percent versus 30 percent year-over-year growth in the second quarter.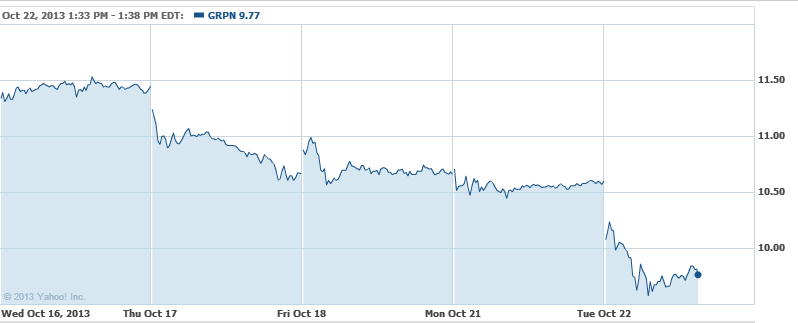 TJX Cos. Inc. (NYSE:TJX):  RBC Capital views TJX's pre-announced third-quarter results as strong, leading the firm to raise its earnings per share guidance. RBC Capital believes TJX's business is outperforming its peers and that the company has significant growth potential in the U.S. and abroad; the firm keeps an Outperform rating on the shares.

Bon-Ton Stores (NASDAQ:BONT): Imperial Capital downgraded Bon-Ton Stores to In-Line from Outperform on expectations the company's third-quarter results will be weaker than expected; the firm lowered its price target for Bon-Ton shares to $11 from $14.

Don't Miss: Starbucks Chief Combats Coffee Price Criticism in China.