Analysts: Microsoft May Show Lower Margins and 3 Other Research Notes to Peruse
Microsoft (NASDAQ:MSFT): UBS lowered Microsoft estimates to reflect lower near-term gross margins given increased CAPEX as the company transitions toward cloud services. The firm maintains its Buy rating and lowered its price target on the shares to $37 from $40.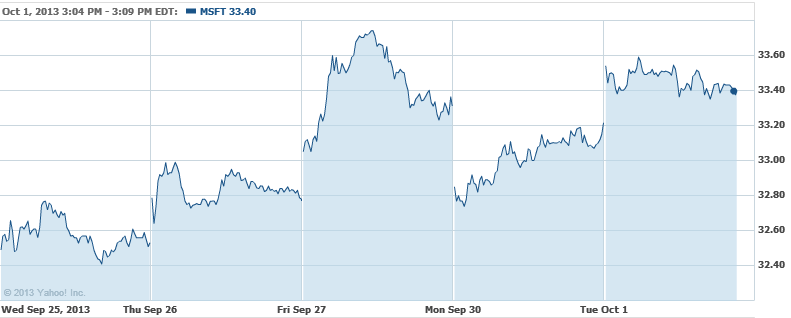 J.C. Penney (NYSE:JCP): Argus downgraded J.C. Penney to Hold from Buy due to dilution from the recent 96.6 million share secondary offering, a slower-than-expected sales recovery, and potential need for more spending.

Nike (NYSE:NKE): Argus upgraded Nike to Buy from Hold due to worldwide store growth, price increases, new footwear innovation, market share gains, and foreign exchange impact. The shares' price target has been raised to $84.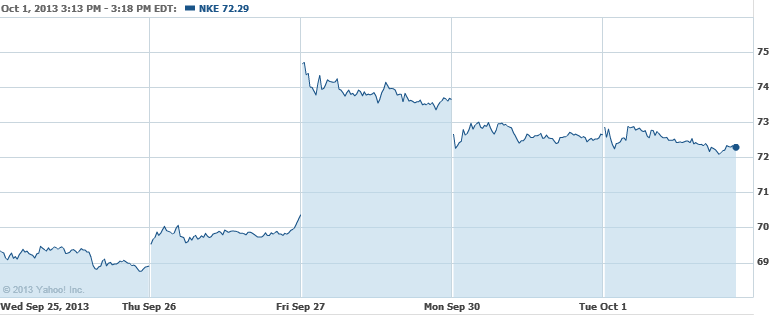 Regeneron (NASDAQ:REGN): Bank of America Merrill Lynch raised Regeneron's Eylea revenue expectations in the treatment of diabetic macular edema following the data presentation over the weekend. The firm has increased confidence that Eylea will receive a q8w dose in the DME label, giving it an advantage over Roche's Lucentis. The shares are Buy rated, and the price target on the shares has been raised to $345 from $310.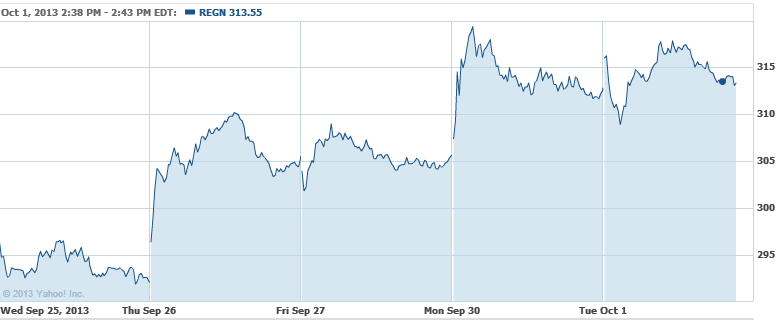 Don't Miss: Microsoft's Ballmer Goes Out With a Bang at Last Company Meeting.