Analysts: Microsoft's Cloud Beating Expectations and 3 Other Research Notes to Browse
Microsoft (NASDAQ:MSFT): Bernstein notes that Azure, Microsoft's PaaS/IaaS offering, has surpassed $1 billion in revenue run rates. The firm thinks this number is significantly higher than investors original anticipations, and shows strong acceleration to the cloud. The firm has reiterated its Outperform rating, and increased its price target from $39 to $40.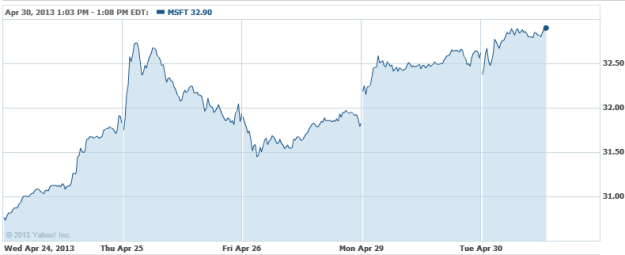 AMC Networks (NASDAQ:AMCX): Bernstein believes that AMC shares can break $77, citing locked in favorable affiliate fees for the longer-term, also helped by increased ad pricing and improved distribution. It rates the shares at Outperform.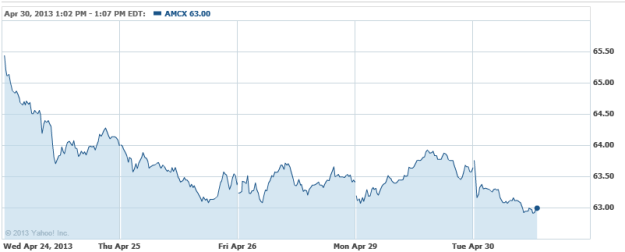 Amarin (NASDAQ:AMRN): Leerink says that favorable data from IMS Health on weekly prescriptions is tracking well for Amarin's Vascepa, and based on trends, Leerink finds that the $58 millio 2013 estimate for the drug is attainable, while it's $16 million 2014 projection is beatable. It maintains an Outperform rating on the shares.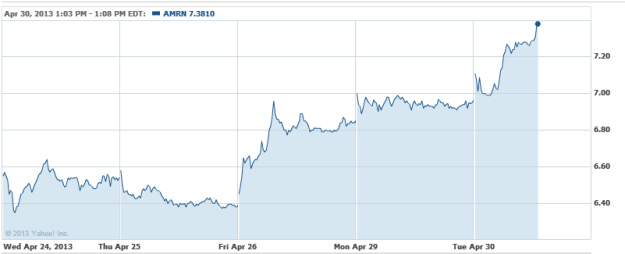 Celgene (NASDAQ:CELG): Upcoming data from MM-020, a front-line study of Revlimid-dexamethasone vs. melphalan, prednisone and thalidomide, has pushed Jefferies to raise its price target from $140 t0 $152, while reiterating a Buy rating on Celgene. A statistically significant benefit in the overall survival would be a major surprise, the firm said.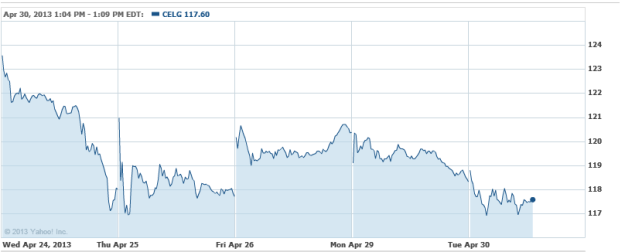 Don't Miss: Can Siri Take on Google Now on Her Home Turf?