Analysts: Microsoft's New CEO Will Face Weighty Burden and 3 More Research Notes to Peruse
Microsoft Corp. (NASDAQ:MSFT): Bank of America Merrill Lynch downgraded Microsoft to Underperform from Neutral; the firm said valuation is already reflecting potential divestitures and restructuring, and BofA Merrill Lynch has concerns about downward revisions, flat earnings, and declining margins. These factors will be a burden on new management, the analyst says, regardless of who is CEO. The price target on Microsoft stock remains $36.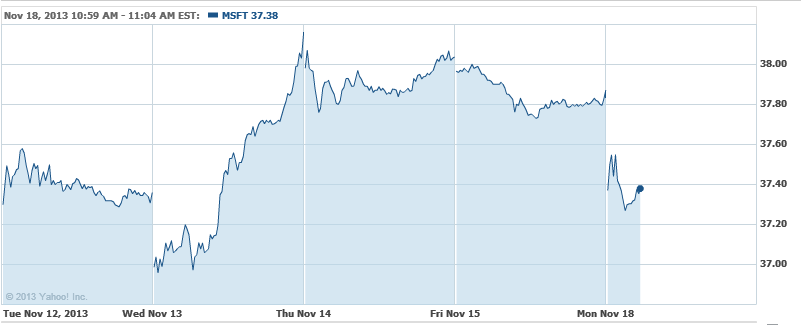 Baxter International Inc. (NYSE:BAX): Credit Suisse upgraded Baxter to Outperform from Neutral due to the earlier-than-expected enrollment of its Phase III trial for its long-acting version of rFVIII BAX 855, in addition to the delay of competitor Biogen's commercialization of Eloctate. The firm raised its price target on Baxter shares to $80 from $73.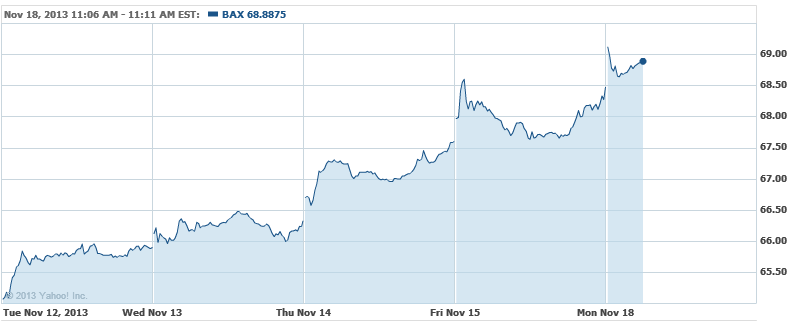 Swift Transportation Co. (NYSE:SWFT): RW Baird upgraded Swift Transportation to Outperform from Neutral due to ongoing industry capacity constraints, margin improvements, favorable industry dynamics, potential acquisitions, and relative valuation. The firm raised its price target to $28 from $25 on Swift shares.

Penn National Gaming Inc. (NASDAQ:PENN): Wells Fargo upgraded Penn National to Outperform from Market Perform, citing the stock's "significant" discount to peers and the company's opportunities to create value through unit growth; Wells raised its price target range for Penn National shares to $16-$18 from $15-$16.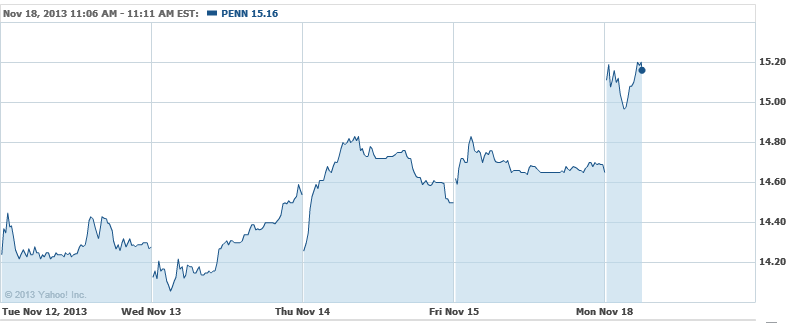 Don't Miss: Pfizer Urges Employees to Leave BlackBerry for Apple or Android.