Analysts: Monster Beverage Has Big Hurdles to Clear and 3 Other Research Notes to Check Out
Monster Beverage (NASDAQ:MNST): Longbow believes that Monster is facing significant headwinds, and could be hurt by saturation of the energy drink category in the U.S., as well as negative perception of the category among domestic consumers. The firm thinks the company's overseas margins will be dragged down by its penetration into new markets, and keeps a Neutral rating on the shares.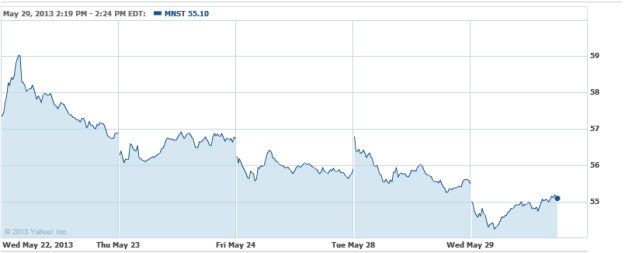 Microchip (NASDAQ:MCHP): Citing the company's dividend yield and margin expansion opportunities, Citigroup has raised its rating on Microchip shares from Neutral to Buy, and lifted its price target from $39 to $47.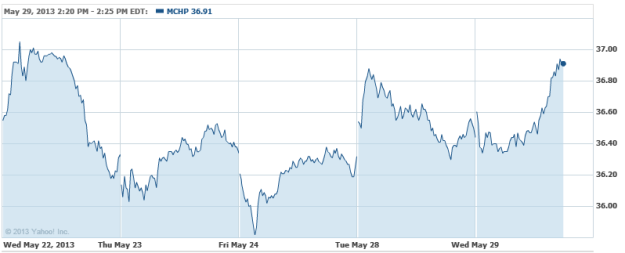 Millennial Media (NYSE:MM): Concerns over increased competition faced by Millennial Media will subside over the next few months, according to Oppenheimer, which expects the company's results to be in-line with its guidance, and it thinks the stock's risk/reward ratio is the most attractive among the companies it covers. The firm keeps an Outperform rating on the shares.

Priceline.com (NASDAQ:PCLN): Lazard Capital has raised its price target on Priceline, from $859 to $950, based on increased confidence in the company's bookings growth and further upside in the stock. It keeps a Buy rating on the shares.

Don't Miss: Whose Hands Is Starbucks Trying to Keep Out of the Tip Jar?