Analysts: NASDAQ OMX May See Earnings Upside and 3 Other Research Notes to Look Over
NASDAQ OMX Group (NASDAQ:NDAQ): BMO Capital resumed coverage of NASDAQ OMX with an upgrade to an Outperform rating from a Market Perform rating based on valuation and earnings upside from eSpeed activity, as well as the likely shutdown of NLX in mid-2014.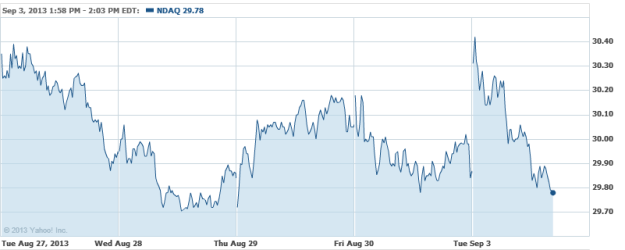 Global Payments (NYSE:GPN): RW Baird believes that the risk/reward for Global Payments remains positive. The firm cited improving investor sentiment and upside to estimates due to stock buybacks. Shares are rated Outperform with a $57 price target.
Deere (NYSE:DE): Wells Fargo estimates that Deere gets less than 1 percent of its consolidated annual revenue from John Deere Water Technologies, the unit for which the company said it will review its strategic alternatives. This would mean that a potential sale would not affect Deere's top line, and Wells maintains its Underperform rating on Deere.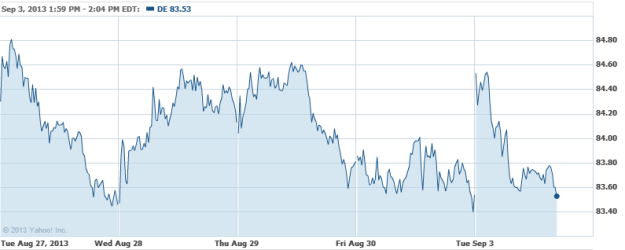 Cytokinetics (NASDAQ:CYTK): Leerink says that after seeing full omecamtiv data this morning, it has higher conviction that Amgen (NASDAQ:AMGN) will ultimately decide to move omecamtiv to Phase III in trials for treating acute heart failure. Leerink recommends buying shares of Cytokinetics after news that omecamtiv did not hit the primary endpoint of dyspnea, saying that omecamtiv data showed "very promising effects."