Analysts: Netflix Is Satisfying Subscribers and 3 Other Research Notes to Read
Netflix (NASDAQ:NFLX): After speaking with over 400 people who were in line to get free frozen bananas at a promotion for Netflix's release of Arrested Development, BTIG believes that the customers have "complete love and affection" for the company, and notes that the show is increasing the satisfaction of subscribers.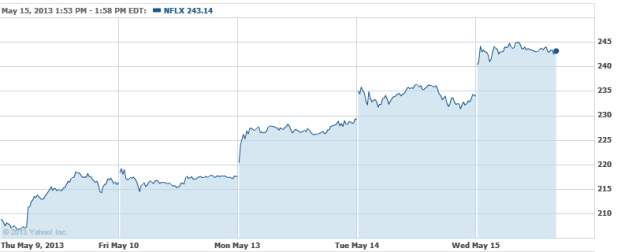 Deere & Co. (NYSE:DE): A modest beat didn't make up for the slumping outlook, and reduced crop cash flow expectations will likely offset the company's modestly better-than-expected Q2 results, says Wells Fargo. It maintains an Underperform rating on the shares, with a $72-$75 target range.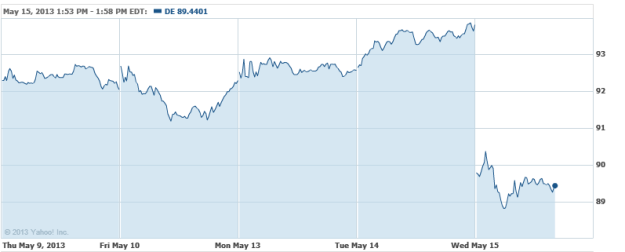 Trina Solar (NYSE:TSL): Following a reduced shipping outlook, Nomura expects that the company's gross margins will improve to the tune of  8 to 10 percent in the second quarter. The firm thinks the company will return to profitability in FY14, and keeps a Buy rating on the stock.

Best Buy (NYSE:BBY): Wedbush is expecting Best Buy to report sub-consensus results for Q1 due to the reclassification of Best Buy Europe as discontinued operations. Lower earnings will be attributed to cash flow decline and margin erosion. The firm maintains an Underperform rating, with a $9 price target.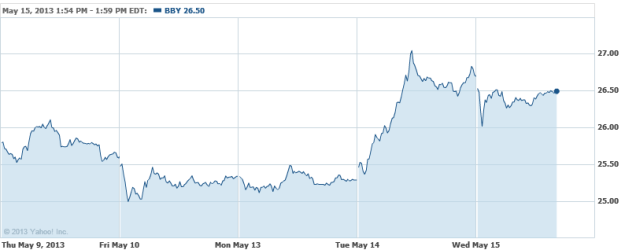 Investing Insights: Is DirecTV Unstoppable?