Analysts: Netflix To See Subscriber Growth and 4 New Opinions Investors Must Read About
Micron Technology Inc. (NASDAQ:MU): Susquehanna expects the accretion resulting from its acquisition of Elpida will be limited because of the necessity for capacity upgrades, interest expenses, and increase in total debt. The firm keeps its Negative rating and a $7.00 price target on the stock.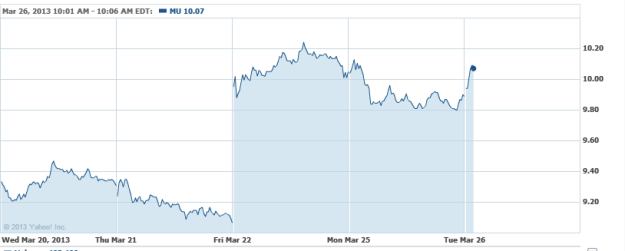 Netflix, Inc. (NASDAQ:NFLX): The company's price target has been increased by Pacific Crest due to increased margin and subscriber assumptions. The firm believes that Netflix's information advantage and content spending will drive subscriber growth, and the firm recommends owning the stock with an Outperform rating.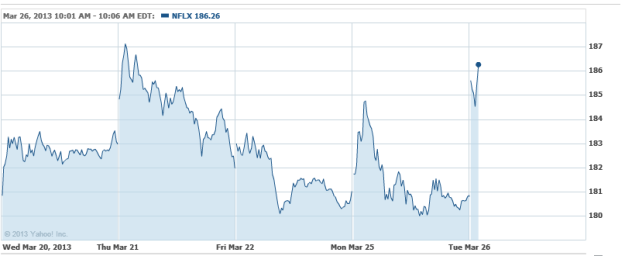 Red Hat, Inc. (NYSE:RHT): The company's price target has been reduced by Piper Jaffray after its channel checks showed softer Government spending, the company's top vertical. According to Piper, Red Hat's Q4 results and guidance probably will not excite investors, but it reiterates its Overweight rating on the name because of valuation. Bank of America Merrill Lynch is convinced that Red Hat's valuation is discounting Q4 billings weakness and recommends looking past the Q4 report. The firm's checks show that March spending rebounded, and BoA expects the RHEL 7 cycle to be the focus going forward. BoA gives the shares a Buy rating and a $61 price target. Susquehanna thinks that the risk/reward for Red Hat shares is favorable currently. The firm notes channel checks were constructive and that business is tracking well in various product sets. Red Hat reports quarterly results on March 27. Susquehanna gives the shares a Positive rating and a $66 price target on the stock.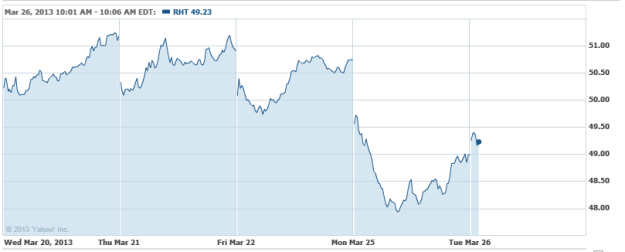 Rosetta Resources, Inc. (NASDAQ:ROSE): Canaccord stated that its concerns about Rosetta's leadership succession, deal financing, and condensate pricing are overdone. According to the firm, new CEO Jim Craddock could move the company forward, equity to finance the Permian deal is unnecessary, and that the WTI/condensate spread only has a 5 to 6 percent impact on equity value. The firm gives the shares a Buy rating and a $69 price target.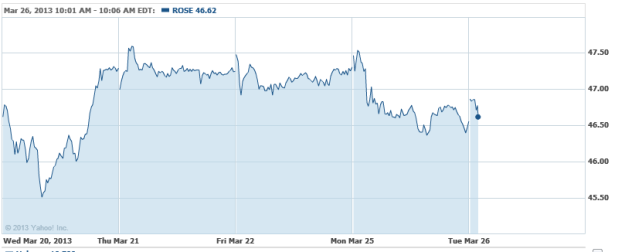 Signet Jewelers Limited (NYSE:SIG): Lazard Capital believes that there is additional upside in Signet Jewelers shares, and it reiterates its Buy rating on the stock. The firm claims that the valuation continues to be compelling, and it reiterates its price target for shares to $76.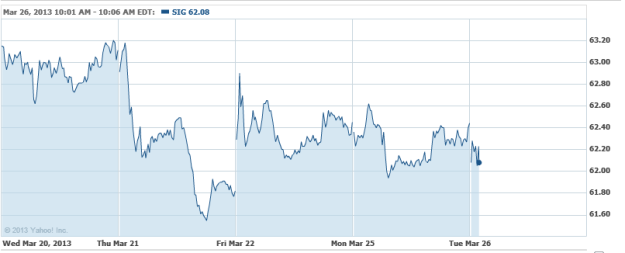 Don't Miss: Apple: Is The Time Right For a Dividend Hike?