Analysts: Nvidia Weakness Means Buy and 3 Other Research Notes to Check Out
NVIDIA (NASDAQ:NVDA): Canaccord finds the weakness created to be a buying opportunity, citing the "kitchen-sinked Tegra guidance," low PC expectations, an upcoming 2H 2013 refresh, and LTE and data-center opportunities as strengths. It keeps the shares Buy rated with a $16 price target.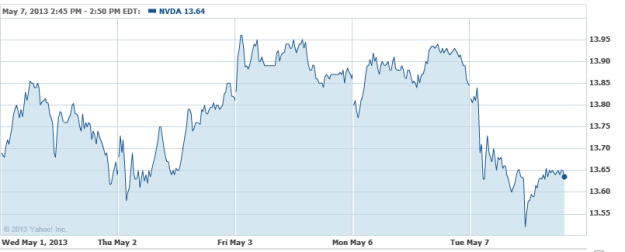 Vitamin Shoppe (NYSE:VSI): RW Baird maintains that it likes the long-term setup for the company, as the shares trade at near trough levels. Though the firm sees some risk to the 2013 estimates, it believes that Q1 results were better than originally feared, as gross margins were healthy. It rates the shares at Outperform with a $65 price target.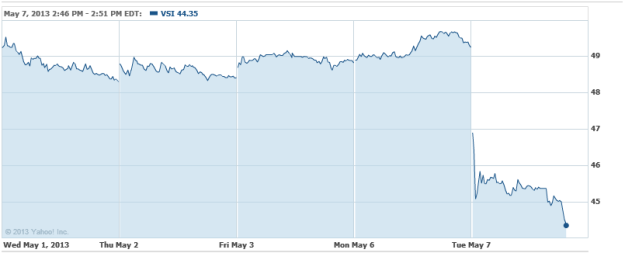 Tyson Foods (NYSE:TSN): BMO Capital finds that the weakness caused from below-expectation Q2 results is an overreaction, and attributes the miss to a temporary shortfall in beef an pork. BMO finds the company's earnings power is underestimated, and it is on track to generate normal margins going into next year. It keeps an Outperform rating on the shares.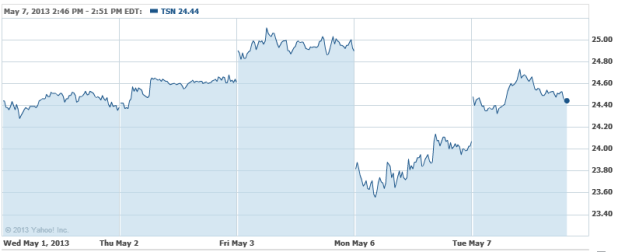 Jack in the Box (NASDAQ:JACK): Oppenheimer thinks that the fast food company may report higher than expected Q2 comps, in addition to raising its full year guidance. It keeps an upbeat Outperform rating on the shares.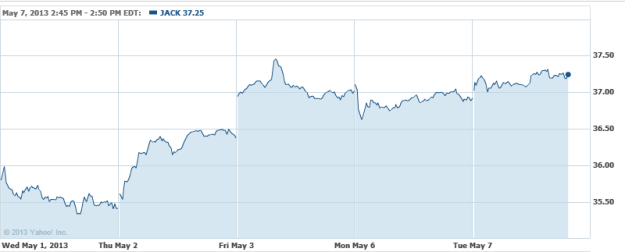 Don't Miss: Will Happy Consumers Make Retail Look Good?