Analysts: Oracle's Business Trends Could Improve and 3 Other Research Notes to Peruse
Oracle (NASDAQ:ORCL): Oppenheimer expects Oracle to report at least in-line first quarter results, and believes that the stock would rise following in-line results. The firm's recent checks on the company have been positive, and it thinks that the company's business trends could improve following its OpenWorld show next week. Oppenheimer keeps an Outperform rating on the stock.
MGM Resorts (NYSE:MGM): JPMorgan raised its price target for MGM Resorts shares to $25 from $20, citing improving Las Vegas Strip trends, and keeps an Overweight rating on the stock.

Mylan (NASDAQ:MYL): Bank of America Merrill Lynch raised Mylan estimates based on the addition of generic Lidoderm and Advair, which could be long-term opportunities. The shares are Buy rated and the price target has been raised to $43 from $38.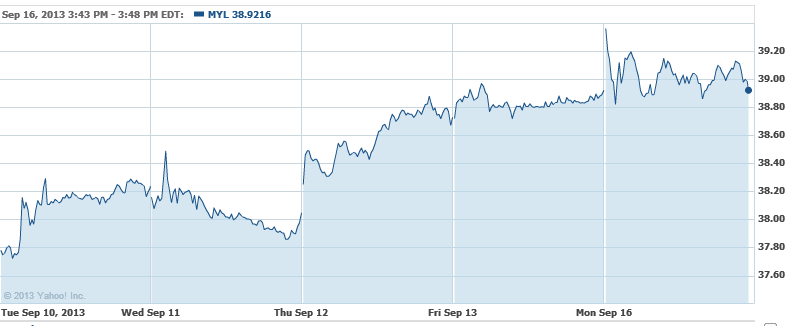 Intuit (NASDAQ:INTU): After Intuit announced that it had paid $1.4 billion to an investment bank to enact its repurchase of shares by December 2013, Oppenheimer believes that the amount of share repurchases was greater than anticipated by the company's 2014 fiscal year EPS guidance. The firm thinks that the company's risk/reward profile is favorable, and it reiterates an Outperform rating on the stock.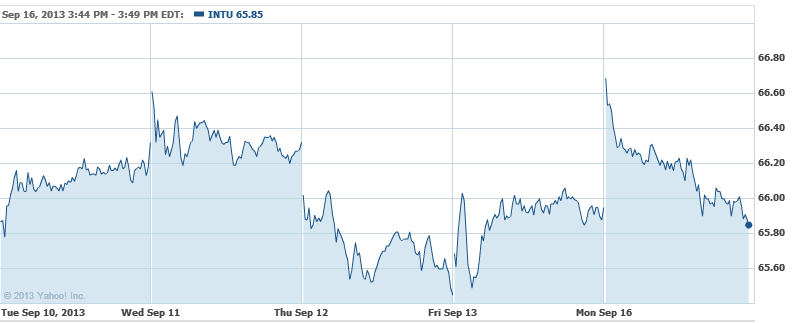 Don't Miss: Who's Really the King of Mobile Advertising?