Analysts: Oracle's Q4 Sales Executions Will Improve and 2 Other Analyst Notes to Look At
Oracle (NASDAQ:ORCL): Citing improving fourth quarter sales executions, Pacific Crest says shares of the server-solutions company should be bought prior to the Q4 results release. With an Outperform rating and a $44 price target, Pacific believes the company's latest products have become more competitive.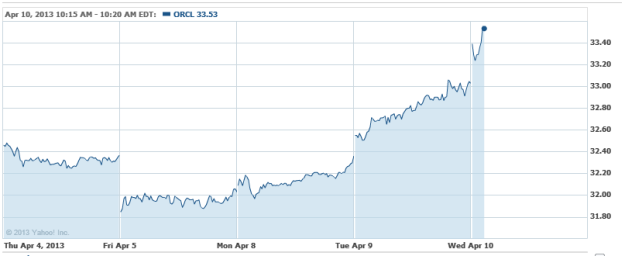 UnitedHealth (NYSE:UNH): Following last week's announcement of higher-than-expected Medicare Advantage rates for the full 2014 year, Cantor believes that health insurers like UnitedHealth are set up to report stronger results for the same period. Cantor maintained its $70 price target on UnitedHealth, and a Buy rating on its stock.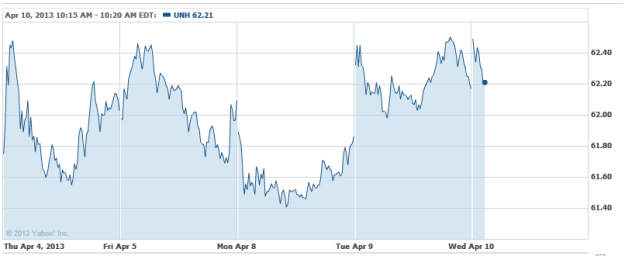 VCA Antech (NASDAQ:WOOF): Piper Jaffray, with a Neutral and a $22 price target, said its survey of 183 vet clinics in 46 states indicates that VCA Antech's Q1 animal hospital same-store revenue and volume growth could be weak. Until the first quarter results a released on April 25, Jaffray is remaining cautious on its shares, and believes that the company's growth may be weaker than anticipated.

Don't Miss: Should IBM Replace Alcoa as Earnings Season Indicator?