Analysts: PC Decline Hurts Microsoft's Outlook and 2 Other Research Notes To Look Into
Microsoft (NASDAQ:MSFT): Pacific Crest is worried about the company's outlook, which it believes is worrisome due to the decline in PC demand. It continues to view the stock as a decent value, and keeps a Sector Perform rating on the shares.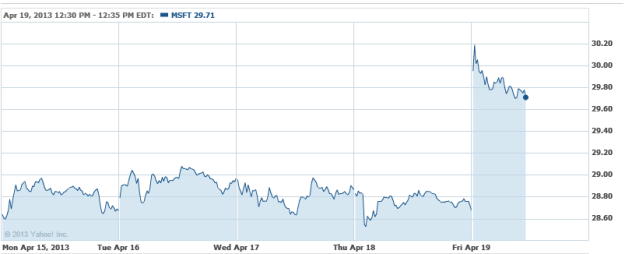 Vertex (NASDAQ:VRTX): After positive results from Vertex's Pase II trial of the Kalydeco/VX-661 combo treatment for cystic fibrosis, Wells Fargo maintains that the data should improve the risk profile of the company's entire cystic fibrosis franchise. The firm raised its valuation range on the shares to $90-$94, up from $62-$64, and maintains an Outperform rating.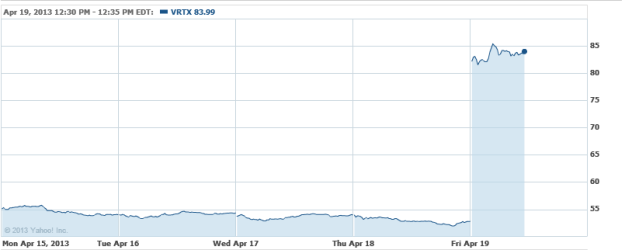 ExactTarget (NYSE:ET): Channel checks reveal that Pardot, a recent acquisition of ExactTarget, has added many customers and outperformed in Q1, according to Barrington, which keeps its $30 price target and Outperform on the stock.

Don't Miss: Did Windows Save Microsoft This Quarter?