Analysts: PPS Won't Help Baidu and 3 Other Research Notes to Check Out
Baidu (NASDAQ:BIDU): Citigroup does not believe that the acquisition of PPS will resolve the challenges facing the company, such as improving PC search traffic monetization. It maintains a Sell rating of the shares, with an $80 price target.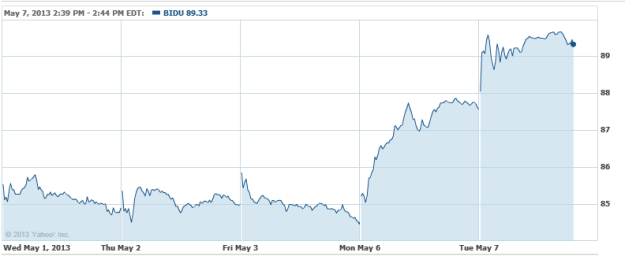 Sykes Enterprises (NASDAQ:SYKE): RW Baird is expecting Sykes' shares to rally, following better than anticipated Q1 results. The firm noted the the company has raised its guidance, and sees the stock as a good value if demand can improve and margins can increase to the guidance soon. It rates the shares at Outperform, with an $18 price target.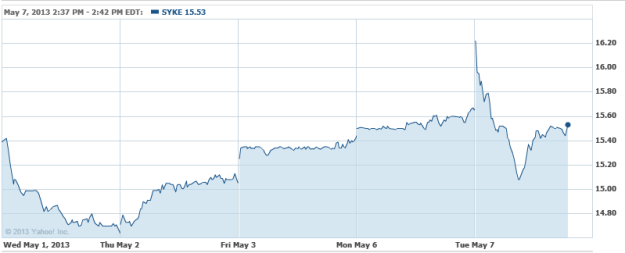 BroadSoft (NASDAQ:BSFT): Pacific Crest thinks that Broadsoft's risk/reward ratio is becoming increasingly favorable, after fundamentals hit a floor and began to improve. It keeps an Outperform rating on the shares.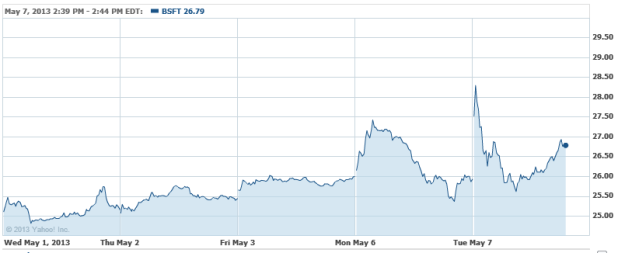 Chuy's (NASDAQ:CHUY): RW Baird believes that the company is well-positioned to exceed 2013 estimates, with its scarce unit growth profile, strong unit level returns on capital, and expectations for solid near-term operating results as justification. It rates the shares at Outperform, with a $38 price target.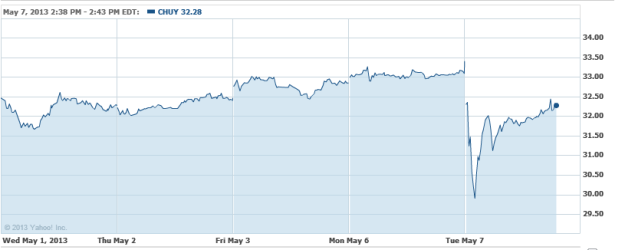 Don't Miss: Is Microsoft Turning Tail With Windows 8?