Analysts: Red Hat Trends Remain Strong and 4 New Opinions Investors Must Read Now
Ryder System, Inc. (NYSE:R): Stifel views Ryder as likely to continue benefiting from a large amount of net replacement activity for at least the next couple of years. Furthermore, the firm believes that its full-service leasing product will grow further, and it keeps its Buy rating and raises its price target to $74 from $64 on the shares.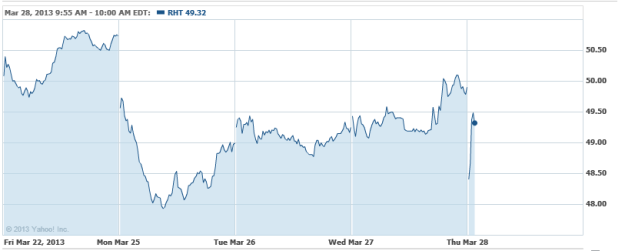 Red Hat, Inc. (NYSE:RHT): According to Stifel, Red Hat's results suggest that demand for the company's solutions were actually stronger than anticipated by most. This causes firm to believe that Red Hat's deal trends continue to be strong. Stifel Nicolaus keeps its Buy rating on the stock. Additionally, after Red Hat reported lower than expected Q4 billings growth, BMO Capital is convinced that there is evidence to support the company's claim that the shortfall was a result of some new customers' desire to be billed piecemeal instead of up-front. The firm believes that the company's guidance is conservative, and it keeps its Outperform rating on the stock.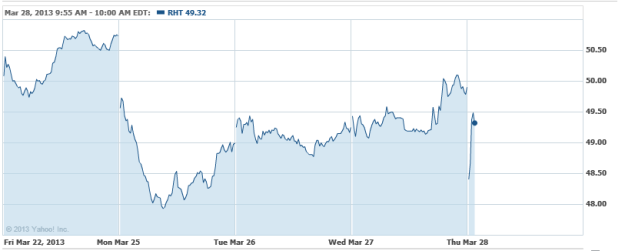 Steelcase Inc. (NYSE:SCS): The company provided weaker Q1 guidance than predicted, and the firm believes that the company's FY14 results will be back half weighted. The firm thinks that the stock will be supported by an increasingly strong construction outlook, and it reiterates its Buy rating.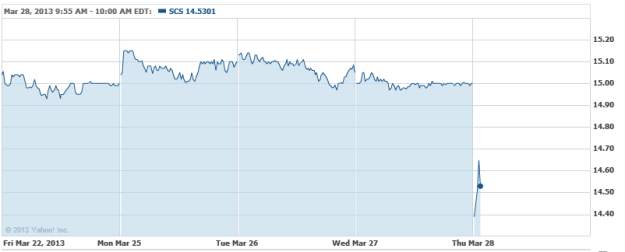 Synnex Corp. (NYSE:SNX): According to Brean Capital, they would be buyers on weakness in SYNNEX after its soft guidance because of pressure on consumer PC selling prices. The firm reiterates its Buy rating and raised its price target to $43 from $40 on the stock.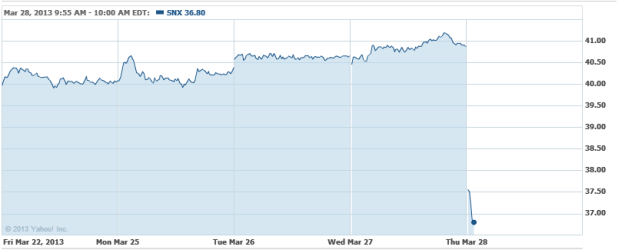 Net 1 UEPS Technologies (NASDAQ:UEPS): Baird believes that Net 1 risk/reward is positive after its favorable South African Court of Appeals ruling. The firm views the shares as being able to rally to the $12-$15 per share range over the next year if the SEC and Department of Justice overhang is resolved favorably and if the SASSA contract margins improve. The firm gives the stock an Outperform rating and a $9 price target.

Investing Insights: Can Micron Technology Continue This Monster Run?