Analysts: Retailers Won't Suffer Sales Slip Despite Snow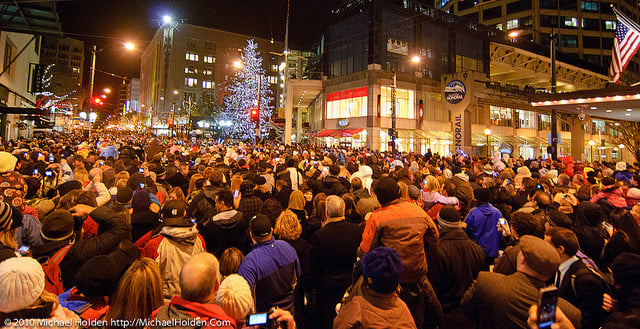 It has been a snowy couple of days for consumers residing in the Northeast and Midwest regions, but luckily, analysts report that despite the ice, holiday retail sales still aren't forecasted to suffer a slip.
According to Reuters, several analysts addressed concerns this past weekend that inclement weather will hurt important holiday season sales for retailers, but most maintained the same assertion that although not as many shoppers braved the weather to visit stores on Saturday and Sunday, they will continue to do so once the storms cleared. Topeka Capital Markets analyst Dorothy Lakner wrote in a note to investors, "This past weekend, the Northeast was a mess with snow starting on Saturday and continuing into Sunday, perhaps encouraging shoppers to postpone shopping to the coming week, buy more online, or just wait for Super Saturday weekend."
Thus, although the snowstorm that blew into the Northeast and Midwest kept many indoors, analysts are confident that shoppers will make up for it later. Bad weather is almost always unwelcome by retailers hoping for strong business, but especially in a holiday season that stands 6 days shorter than the usual Christmas retail binge and is expected to be the slowest since the financial crisis in 2008 , companies are praying for clear skies more than ever.
Nonetheless, although sales are expected to be slower this year, they're still expected to be present, and acccording to Reuters, Craig Johnson, president of Consumer Growth Partners, believes that storms "don't destroy demand. They displace it forward or backward." He maintained, "Over the next week this will all even out and, based on historical experience, sales will be recouped."
The storm that affected about a third of all Americans last week, canceling flights and making for treacherous driving, came just one week ahead of Super Saturday, the Saturday before Christmas when many shoppers are expected to get in last minute shopping. So now crowds are expected to be bigger than ever this weekend.
If that doesn't serve as an impetus to get your holiday shopping done early, then we don't know what is. December 25 is on its way — and so are the masses. According to a survey by America's Research Group and Inmar, 22.2 percent are planning to wait until the last three days to finish holiday shopping, and their time is nearing. So, despite the snow and the modest shopping forecast, retailers are still poised to score at least in some way this holiday season, and places like Dick's Sporting Goods and Tractor Supply may do even better than initially anticipated, because don't forget they hold the golden ticket to snow supplies and winter wear, so you better get the shovels while they're hot.
Don't Miss: Top 7 Things Kids Are Asking Santa for This Year.