Analysts: Sale of Carphone Spells Trouble for Best Buy and 2 Other Research Notes to Read
Best Buy (NYSE:BBY): Wedbush expects the sale of Carphone Warehouse to pull greater international losses lower, and reduce the firms operating cash flow, given Best Buy Europe represented all of the company's international profits. The firm says that Best Buy Europe drained the company's cash by a net $2.4 billion, and has lowered its FY2014 estimate from $1.95 to $1.73 to reflect the sale. It rates the shares at Underperform with a $9 price target.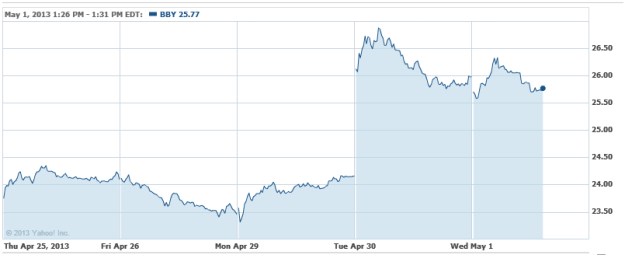 Bankrate (NYSE:RATE): Stifel thinks that after solid Q1 results, the company's fundamentals seem to be improving, and that shares should be bought at current levels. Growth may resume in 2H13.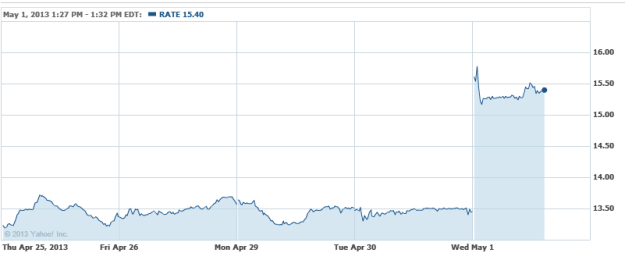 Comstock Resources (NYSE:CRK): Oppenheimer finds the valuation of Comstock attractive, and has increased its estimates based on its Permian asset sale, and a shift of leverage to premium-priced Eagle Ford crude. It finds the stock to be undervalued, and has raised its price target from $21 to $25 and keeps its Outperform rating.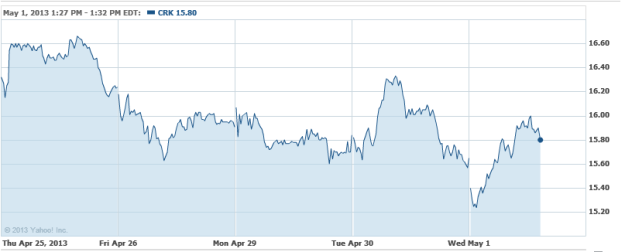 Investing Insights: Is Seagate a Sensible Investment?