Analysts See Signs of Life in J.C. Penney's Dismal Q2 Results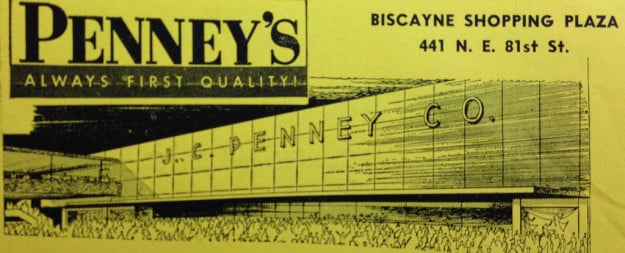 J.C. Penney's (NYSE:JCP) second-quarter results were expected to be dismal. But the retailer's operations produced a loss of $586 million, or $2.66 per share, more than twice the $1.06 per share loss Wall Street analysts were expecting and a jump from the $147 million loss recorded a year ago. Even worse, sales dropped 12 percent from the year-ago quarter to $2.7 billion for the company's ninth consecutive revenue decline and a far worse drop than analysts had predicted.
Yet the company's same-store sales, a key measure for retailers, were slightly stronger than in the first quarter, dropping just 11.9 percent compared to the previous quarter's 16.6 percent decline. This metric also improved each month during the second quarter, a pattern J.C. Penney expects to continue into the current quarter.
That same-store sales are on an upward trajectory gives some support to the strategies of CEO Mike Ullman, who has decided to use more more coupons and promotions to draw consumers. In an earnings press release, the company emphasized that its performance was "negatively impacted by the company's failed prior merchandising and promotional strategies, which resulted in unusually high markdowns and clearance levels," a nod to the methods of former CEO Ron Johnson.
The second quarter was the first full period under Ullman, who returned to J.C. Penney after his successor Johnson was ousted by the board in April. Johnson — the former Apple (NASDAQ:AAPL) executive who was handpicked by then-board member and largest shareholder Bill Ackman — led the company to a 25 percent plunge in revenues, a 50 percent decline in stock price, and a 13 percent drop in customer traffic, solid proof that the makeover he attempted to orchestrate was a failure.
In order to steer J.C. Penney away from its image as a discounter, the Johnson believed that the department-store chain needed to offer consumers more upscale products instead of the company's traditional private labels, even though those items created a much more profitable business with higher margins. He also transformed J.C. Penney's pricing structure so that it reflected the company's claim to "everyday low prices" and launched a plan to organize the retailer's floor space into a cluster of small designer boutiques in an attempt to revitalize business. The results of these changes were an even worse financial situation.
Despite the protestations of Ackman, the board of directors, led by Chairman Thomas Engibous, has maintained via a company statement that J.C. Penney "has made significant progress since [Ullman] returned as CEO four months ago, under unusually difficult circumstances." When Ullman returned earlier this year, the move was praised as smart, even though J.C. Penney shares gave up 15 percent of their value during his first tenure, which lasted from 2004 to 2011.
It was believed that Ullman understood the retailer's core customer base much better than Johnson, a crucial quality given that J.C. Penny has spent the past year trying to lure consumers back to its stores. However, Ackman feared that Ullman would not be able to engineer a comeback — at least, not quickly enough. This disagreement between Ackman and the board resulted in his resignation last week.
"Since I returned to [J.C. Penney] four months ago, we have moved quickly to stabilize our business — both financially and operationally — and we have made meaningful progress in important areas of the business," Ullman said in J.C. Penney's earnings press release. "There are no quick fixes to correct the errors of the past. That said, we have identified the challenges, put solid plans in place to address them and have experienced and capable people in key roles to do so." And, even though revenue dipped once again and the company's quarterly loss widened, the improvement in same-store sales gave an indication that Ullman's stabilization efforts have resulted in some progress.
Belus Capital Advisors chief equities strategist Brian Sozzi told CNN that Ullman did a good job of selling the turnaround story. "They have a lot more to do, but they threw us a couple bones that confirm they're not going out of business tomorrow," he added.
Investors saw that glimmer of hope and bid shares up as much as 8 percent in pre-market trading. Still, shares of the struggling retailer have been among the worst performers on the stock market for the past two years.
To profit from the slight improvement in same-store sales, the company's management will have to leave the recent infighting permanently in the past and slow down its cash burn rate. Like any turnaround, J.C. Penney's efforts have eaten a lot of cash.
For that reason, Ullman has worked to strengthen the company's balance sheet and plans to limit spending in the second half of the year. In general, Ullman has spent much of his tenure rolling back some portions of Johnson's makeover plan, including the concept of "everyday low prices" while refining other aspects of his own plan. For example, the company is currently making over Johnson's makeover of the retailer's home department, an important source of sales.
Follow Meghan on Twitter @MFoley_WSCS
Don't Miss: Best Buy's Secrets to a Better Quarter: Cost-Cutting, Online Sales.