Analysts: Slumping PC Sales Will Hurt HP and 3 Other Analyst Notes To Look Into
Hewlett–Packard (NYSE:HPQ): Citi has reiterated its Sell rating on shares of HP, citing the IDC data estimate of 13.9 percent decline in the PC industry, missing the firm's mark of 9 percent. Citi believes that HP will lose market share to Asian manufacturers, particularly Lenovo.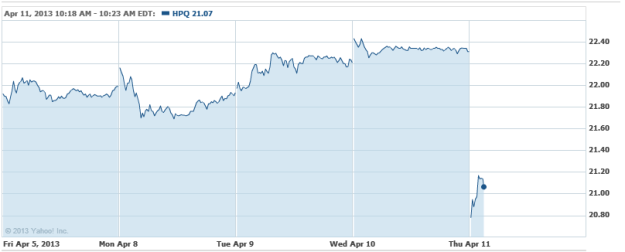 Health Management (NYSE:HMA): Despite weaker than expected Q1 results, Oppenheimer remains optimistic on Health Management's long-term outlook under health reform. The firm reiterated its Outperform ranking.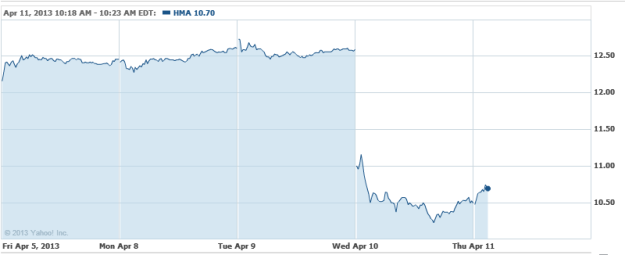 NCR Corp. (NYSE:NCR): Citing the valuation and transformative impact of the Radiant and Retalix acquisitions, JPMorgan is keeping its Overweight rating and $37 price target on the shares, and added the company to its Analyst Focus List.

Cognizant Technology (NASDAQ:CTSH): Credit Suisse maintains that Cognizant's underperformance is unwarranted, and that there has not been any deterioration in client budgets. The firm considers the company to be well positioned for 2013, and is therefore recommending that investors use the weakness as a buying opportunity. Credit Suisse rates the shares at Outperform, with an $85 target.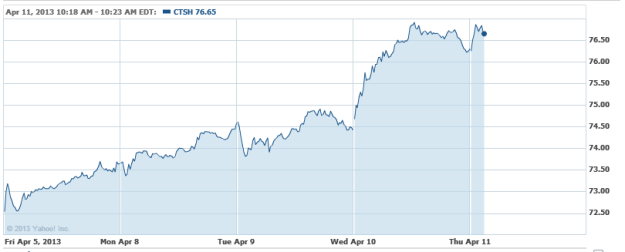 Don't Miss: Should IBM Replace Alcoa as Earnings Season Indicator?