Analysts: SodaStream's Wal-Mart Partnership Shows Value and 3 Other Research Notes to Explore
SodaStream (NASDAQ:SODA): Wal-Mart (NYSE:WMT) on Wednesday delivered an investor presentation that included the SodaStream brand, and the latter began airing a new 15-second TV spot that referenced Wal-Mart. Daugherty believes that SodaStream's inclusion in Wal-Mart's presentation confirms that Wal-Mart is pleased with SodaStream performance, and the new TV ad is evidence that both are working together to fund marketing for SodaStream products at the retailer. Shares of SodaStream have an $80 price target.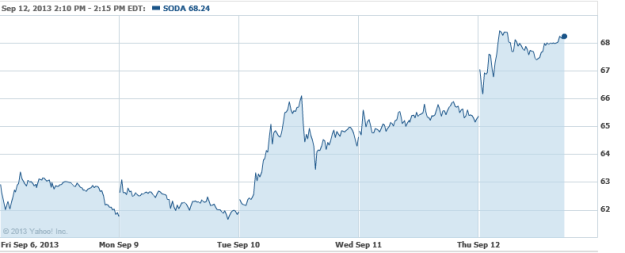 Mylan (NASDAQ:MYL): Goldman raised Mylan estimates to $46 from $40 on increased confidence for generic Copaxon and Advair/Seratide, as well as buybacks. The analyst said Mylan is a top generic pick and reiterates its Buy rating.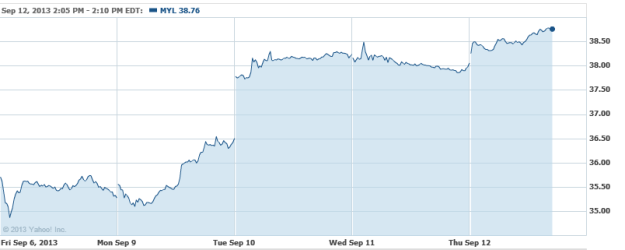 ARM Holdings (NASDAQ:ARMH): RBC Capital increased its price target to $56 from $52 on ARM Holdings after Apple (NASDAQ:AAPL) disclosed that its iPhone 5S would utilize ARM chips. The firm thinks Apple could add ARM chips to its computer products, and it keeps an Outperform rating on ARM Holdings.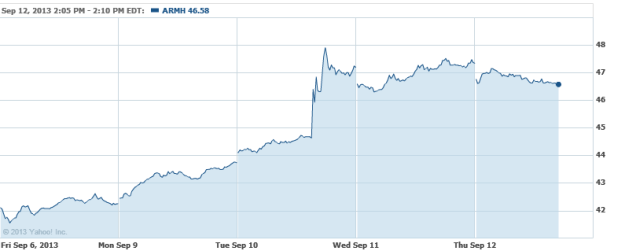 Amarin (NASDAQ:AMRN): Citigroup expects generic Lovaza to have minimal impact on Amarin's long-term thesis and believes that the Food and Drug Administration Advisory panel on October 16 and Vacepa's December 20 PDUFA date are more important for share appreciation.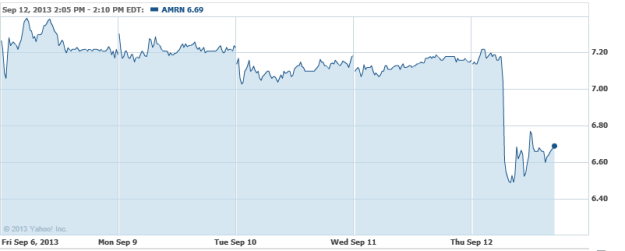 Don't Miss: Disney Isn't Ready to Unleash Pirates of the Caribbean 5 Just Yet.