Analysts: Survey Indicates Tesla's Cars Have Wide Appeal and 3 More Research Notes to Read
Tesla (NASDAQ:TSLA): Wedbush upgraded Tesla to Outperform from Neutral after a survey indicated a healthy number of mainstream car buyers are willing to pay a premium for an electronic vehicle, and that the mass market potential for Gen III vehicles in the $35k-$45k range is substantial. The firm raised its price target for the shares to $240 from $180.
Chipotle (NYSE:CMG): Wedbush's checks indicate Chipotle's same-store-sales growth is trending to 5 percent, above consensus of 4.6 percent. The firm believes consensus estimates are poised to move higher, driven by same-store-sales growth outperformance. Further, Wedbush expects a first half 2014 price increase to drive a 2014 upside for the company. The firm reiterates its Outperform rating and raised its price target to $490 from $435.

DirecTV (NASDAQ:DTV): Citigroup raised its price target for DirecTV to $79 from $67, saying it expects the stock to move toward $89 per share by 2016. The firm keeps a Buy rating on the stock.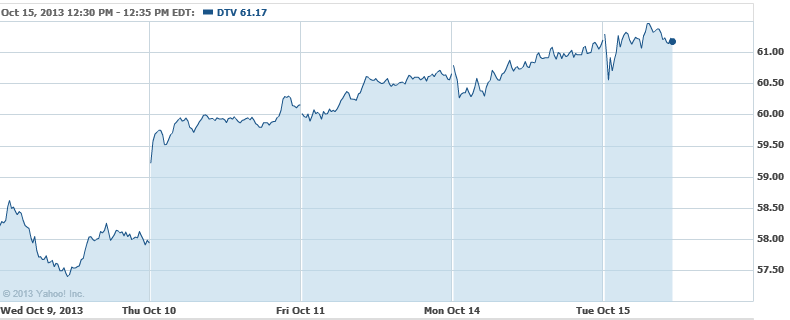 Netflix (NASDAQ:NFLX): Pacific Crest expects Netflix to report solid third quarter results, but the firm thinks that its results over the next year may not support a higher long-term subscriber forecast, and the firm keeps a Sector Perform rating on the shares.

Don't Miss: Facebook Wants to Be Automakers' Designated Sales Driver.