Analysts: Teradyne in for Relief Rally and 2 Other Research Notes to Browse
Teradyne (NYSE:TER): Cowen points out that Teradyne has a very high short position, and believes its share could see a relief rally after the Q1 results, if its full year commentary is constructive. It rates the shares at Outperform.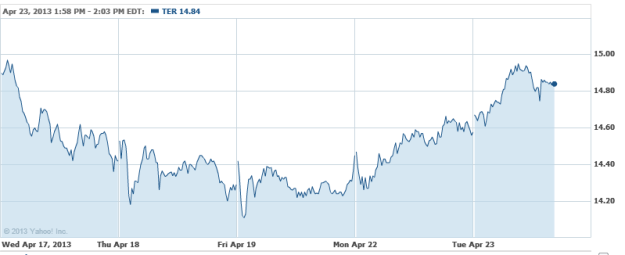 Informatica (NASDAQ:INFA): Stifel believes that Informatica is positioned for a comeback, as the Q1 results indicate the start of a trend of better sales execution, and better customer receptivity to the company's Master Data Management product line. The company could report higher than expected Q1 EPS, and it keeps a Buy rating on the stock.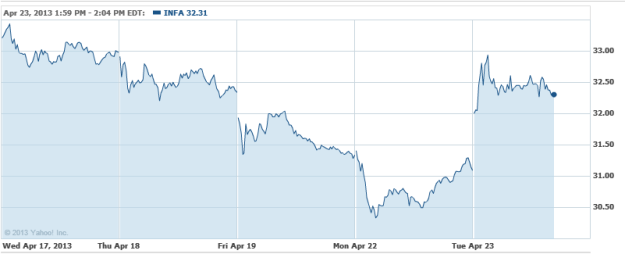 Mead Johnson (NYSE:MJN): Restrictions in Hong Kong have hurt sales, according to Citigroup, which have had a negative effect on the company's Enfamil sales. The firm estimates that Mead Johnson holds 40 percent of the Hong Kong market share, with around 90 percent of milk powder sales ending up in mainland China. It also dropped its earnings estimate from $3.25 to $3.22, and keeps a Neutral rating on the shares.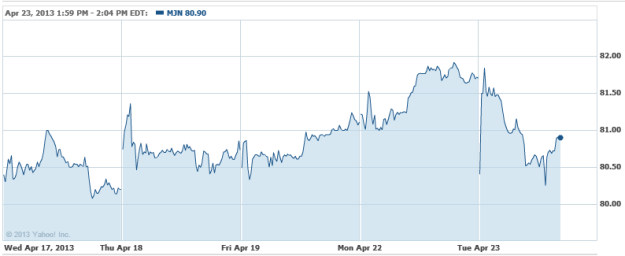 Investing Insights: Will UnitedHealth Group Surge Higher?