Analysts: Tesla Can Meet Its Q2 Guidance and 3 More Research Notes to Look Over
Tesla Motors (NASDAQ:TSLA): In light of potential upside to the company's sales and production, Jefferies has raised its price target on Tesla to $130 from $70, as it believes there is likely upside to Tesla's prior Q2 guidance for deliveries of 4,500 units as well as its 2013 guidance of 21,000 units. The firm keeps a Buy rating on the shares.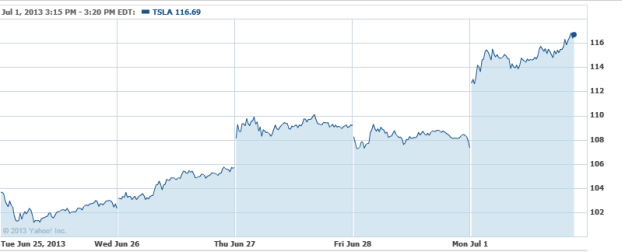 Citigroup (NYSE:C): Wells Fargo sees the bank's deal with Fannie Mae as a modest positive, as it removes an overhang on Citi. The agreement eliminates the largest threat to Citi's future earnings from past mortgage issues according to the firm, although it added that a number of overhangs on that front remain. It keeps an Outperform rating on the shares.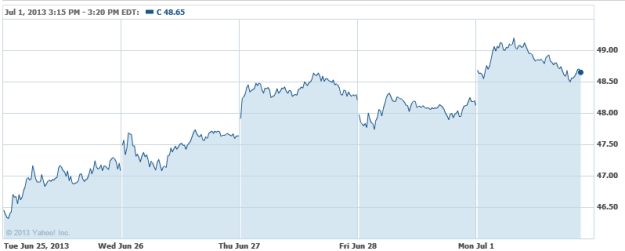 Hormel Foods (NYSE:HRL): Davenport has upgraded Hormel Foods to Buy from Neutral, given the company's long-term growth profile, leading brands, experienced management, and strategic acquisitions. It has a price target of $50 on the shares.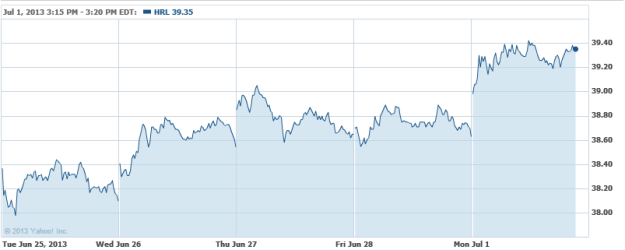 Abbott Laboratories (NYSE:ABT): Following a meeting with management, Wells Fargo is more confident in the company's ability to accelerate its sales growth heading into the second half of the year. Wells expects that the company's revenue to be boosted by new product launches, relatively easier year-over-year comparisons, lapping of austerity measures in the EU, and a less severe foreign exchange headwind. It reiterates an Outperform rating on the stock.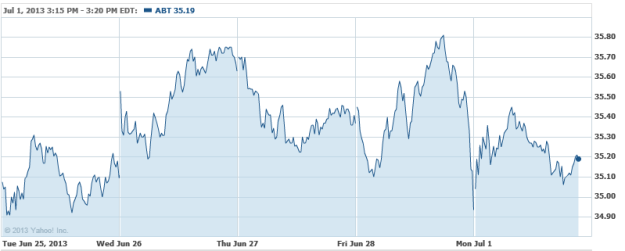 Don't Miss: GM Has a Limited Edition of This Premier Corvette Stingray.