Analysts: Tesla Looks Strong in the Near Term and 3 Other Research Notes to Check Out
Tesla Motors (NASDAQ:TSLA): Dougherty updated Tesla estimates to reflect non-GAAP accounting treatment and to exclude the effects of previous lease accounting. The firm maintains its Buy rating and $200 price target but has a more bullish outlook near term given price increases, European deliveries, and margin growth. The firm believes that Tesla is a $300 stock.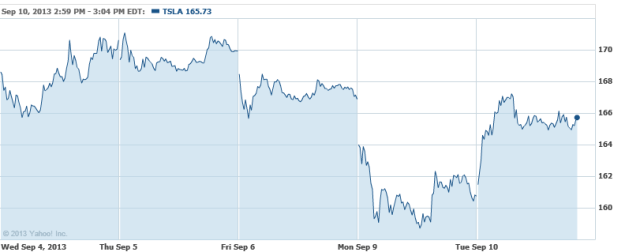 Netflix (NASDAQ:NFLX): Citigroup views Netflix's deal with Virgin Media (NASDAQ:VMED) as an incremental positive, since it could help extend Netflix's reach into the U.K. market. Citi, however, keeps a Neutral rating on shares of Netflix due to valuation and points out that terms of the deal were not disclosed.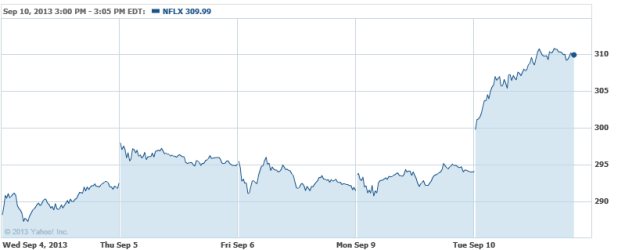 Lazard (NYSE:LAZ): Argus believes that Lazard has continued to gain advisory market share while the stock remains undervalued. The firm reiterates a $45 price target and a Buy rating on the shares, noting that the stock remains on its Focus List.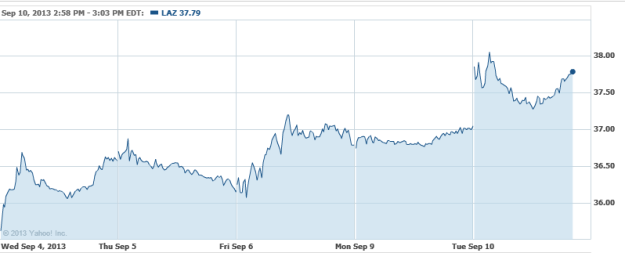 Express Scripts (NASDAQ:ESRX): Jefferies attributes the pressure in shares of Express Scripts on Monday to concerns regarding the impact of private health insurance exchanges after some large companies decided to shift retirees into the exchanges. The firm views the concerns as overblown, noting that the retiree-focused exchanges have been around for several years and have had a minimal impact on the Pharmacy Benefit Managers. Jefferies keeps a Buy rating on the shares with a $74 price target.

Don't Miss: The Results Are In: The 7 Best Buys for Full-Size Sedans.