Analysts: Tesla May Mitigate Fiery Negatives and 3 Other Research Notes to Browse
Tesla Motors (NASDAQ:TSLA): Deutsche Bank expects investor concern over the impact on demand from the Model S fire incident to put negative pressure on Tesla shares in the near-term. However, Deutsche sees several issues that will mitigate the negative impact to perception of Model S safety, including this being the first fire after 83 million miles of Model S driving, and that the fire resulted from a collision. Deutsche says that its thesis on Tesla shares is not changed, and it keeps a Buy rating on the stock with a $200 price target.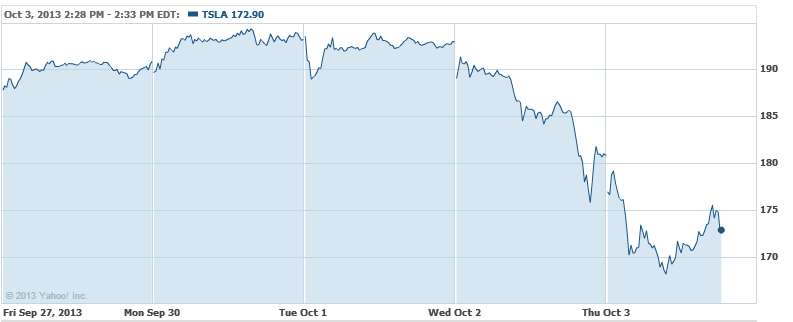 Domino's Pizza (NYSE:DPZ): Oppenheimer downgraded Domino's Pizza to Perform from Outperform citing valuation, tough comparisons, and expectations for growth deceleration.

Cerus (NASDAQ:CERS): After Cerus submitted several modules for review, R.W. Baird believes that Cerus's Intercept platelet modules and Intercept plasma modules remain on track to be approved in 2014. The firm thinks that the company will get a big catalyst from Intercept red blood cell data in mid-2014, and it reiterates an Outperform rating on the stock.

Angie's List (NASDAQ:ANGI): After The Wall Street Journal reported that Angie's List had cut its subscription prices in several of its markets, Oppenheimer expects the stock to remain weak, unless the company positively pre-announces third-quarter subscription trends. The firm believes the company is testing the possibility of lowering prices in large urban markets in order to attract more subscribers and advertisers. Oppenheimer keeps an Outperform rating on the stock.

Don't Miss: Oh No, He Didn't: Tesla Gets a Stock Downgrade.