Analysts: Tesla's Capital Efforts Are Beneficial and 3 More Research Notes to Read
Tesla Motors (NASDAQ:TSLA): Morgan Stanley sees Tesla's efforts to raise capital as being positive, especially in terms of risk, reputation, and growth. It keeps an Overweight rating, and raised its price target from $103 to $109.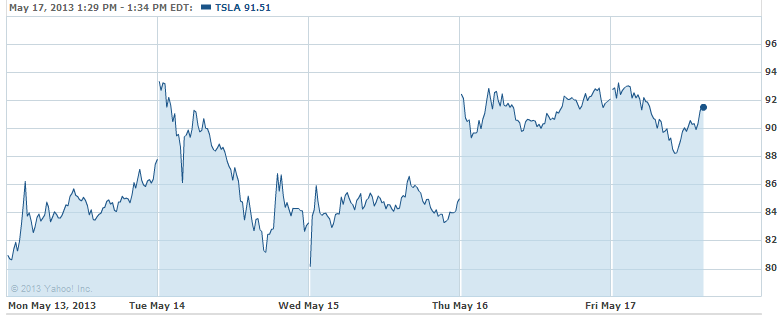 Google (NASDAQ:GOOG): Argus has joined other firms who were impressed by Google's I/O presentations, and have accordingly raised the price target on the shares from $875 to $1,065 citing powerful secular trends, and the firm's belief that the company's Google+ and Google Play products "are at least competitive." It keeps a Buy rating on the shares.

J.C. Penney (NYSE:JCP): Northcoast has kept its Sell rating on J.C. Penney, attributed to the significant Q1 miss and substantial gross margin weaknesses.

ARIAD Pharmaceuticals (NASDAQ:ARIA): BMO Capital thinks that ARIAD shares are reflecting no value for the company's AP26113 drug for non-small-cell lung cancer, and that the drug could conservatively generate $500 million in revenue and has the opportunity to generate significantly more revenue. BMO keeps an Outperform rating.

Don't Miss: GM Aims For Its Achilles' Heel: Customer Loyalty.