Analysts: Tiffany's Results May Not Be Sustainable and 3 More Research Notes to Peruse
Tiffany's (NYSE:TIF): Most good news is already priced into Tiffany's shares, according to Wells Fargo. The firm thinks the company's strong Q1 results were boosted by several factors that may not continue throughout FY13, though it increased its price target range on the stock to $68-$72 from $62-$66 — despite keeping a Market Perform rating on the shares.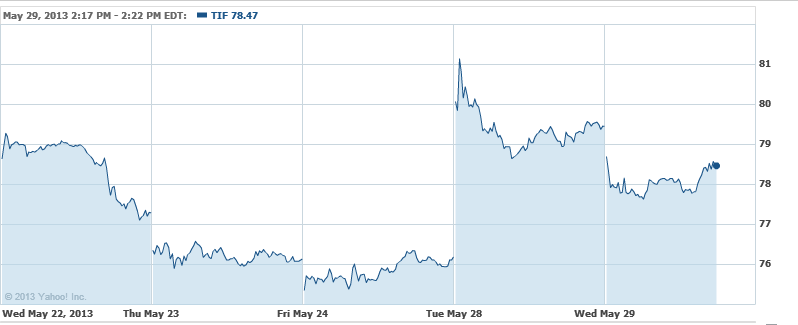 Western Digital (NYSE:WDC): HDD checks performed by RBC Capital reveal that pricing remains firm, ASPs flat, and that HDD vendors are not giving price concessions to PC OEMs. Subsequently, the firm expects Western Digital to maintain price discipline despite declines in the PC industry, and rates the shares at Outperform with a price target of $67, up from $60.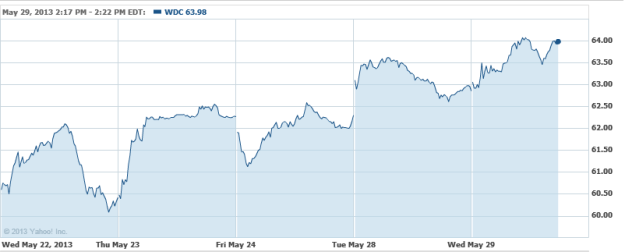 Ford Motor Co. (NYSE:F): Citigroup has raised its estimates and price target on the company after a meeting with its management. It keeps a Buy rating on the shares, and a price target of $18, up from $15.25.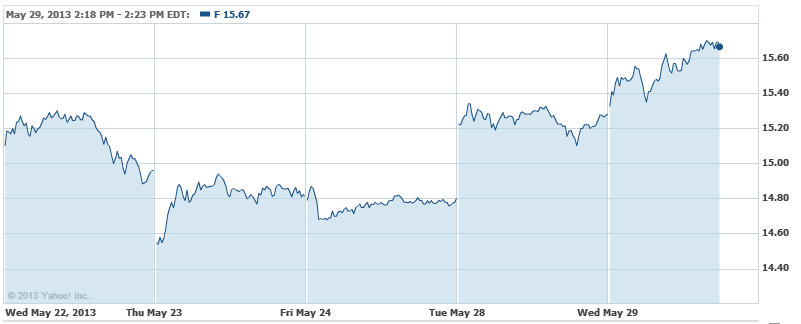 Valeant Pharmaceuticals (NYSE:VRX): Ladenburg believes that the company's acquisition of Bausch & Lomb is positive in several ways, and adds significant value to shareholders. The firm raised its price target from $84 to $124, and keeps a Buy rating on the shares.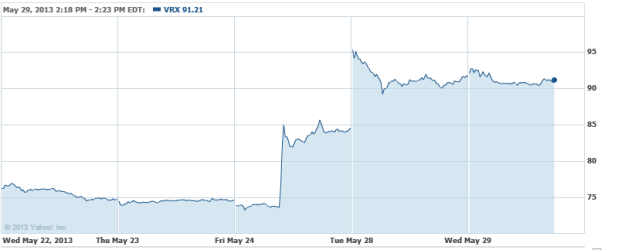 Don't Miss: Is Wal-Mart Listening to its Protesting Workers?