Analysts: Time Warner Cable May Disappoint and 2 New Opinions Investors Must Know About
Time Warner Cable (NYSE:TWC): Time Warner Cable could trade down on first-quarter earnings scheduled for April 25, according to Guggenheim. According to the firm, disappointing net adds in video and may lead to downwardly revised consensus FY13 OBIDA estimates. The firm believes shares could trade down to the $85-$90 range over the next month, and keeps them Neutral-rated.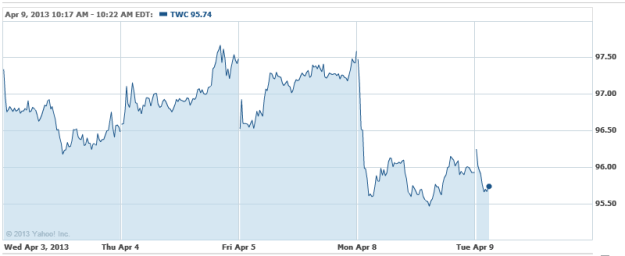 Intuitive Surgical (NASDAQ:ISRG): The use of the da Vinci system is increasing, according to Cantor, which surveyed several gynecological surgeons. According to the firm, the total percentage of hysterectomies in which Intuitive Surgical's da Vinci was utilized has risen and is expected to increase further. The firm believes that da Vinci produces "vastly superior" outcomes in complex surgeries. The company is likely to report stronger-than-expected first-quarter results, it adds while keeping a Buy rating on shares.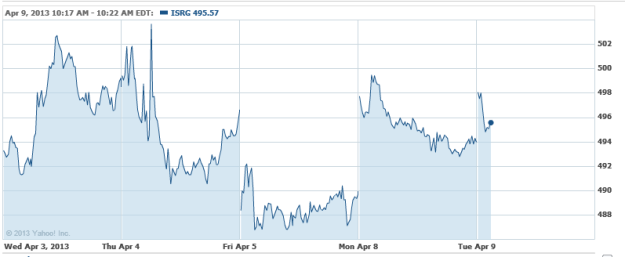 NXP Semiconductors (NASDAQ:NXPI): NXP Semiconductors risk/reward is attractive, according to Bank of America/Merrill Lynch. It believes NXP Semiconductor's earnings power could be $4+ in 2014 and sees upside to 25 percent+ margins for 2014. It expects restructuring actions, improving fab utilization, and intellectual property monetization to drive shares higher, and keeps a Buy rating. It has a $35 price target.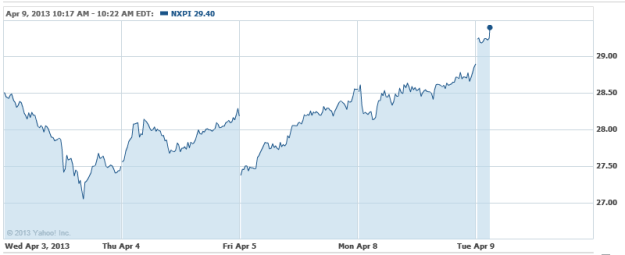 Don't Miss: Are the Markets Staring at a Massive Plunge?