Analysts: Too Much Is Expected of AMD and 3 More Research Notes to Browse
Advanced Micro Devices (NYSE:AMD): Goldman Sachs has downgraded shares of AMD, attributing its decision to high expectations and continued disappointing results in the PC market. It sets its price target at $2.50, and now rates the shares at Sell from Neutral.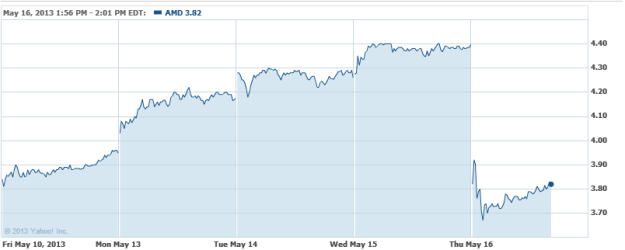 Tesla Motors (NASDAQ:TSLA): Tesla's efforts to raise capital limits the financial risk, as well as increase the likelihood  that the company becomes a mass affluent OEM and will lead to increased consumer confidence in vehicle warranties and greater visibility internationally, according to Barclays. The firm keeps its Overweight rating, and raised its price target to $90 from $74 with potential upside to $137.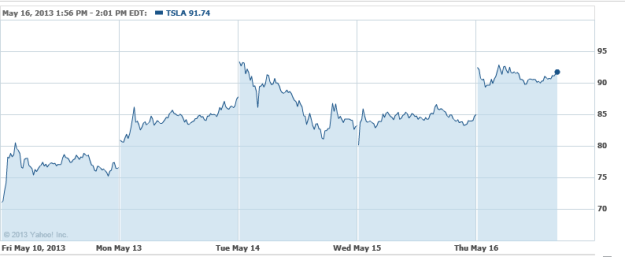 DirecTV (NASDAQ:DTV): Citigroup said shares of DirecTV could rise to $82 in 2014 and $91 in 2015, and sees upside in the stock for patient investors. The firm notes that DirecTV remains controversial and sees further upside despite the recent rally. It keeps a Buy rating on the shares, with a $67 price target.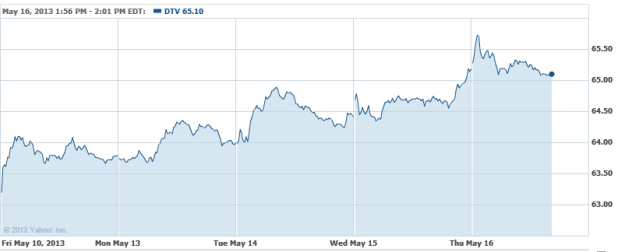 SodaStream (NASDAQ:SODA): Valuation concerns have pushed Deutsche Bank to downgraded shares of SodaStream from Buy to Hold, although it raises its price target from $56 to $68.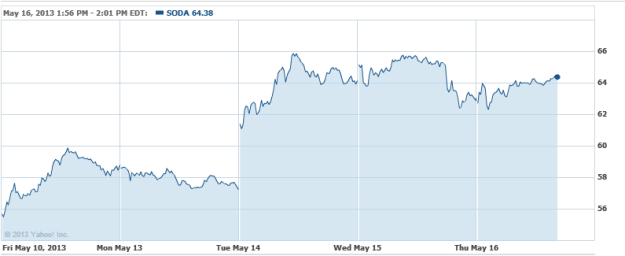 Don't Miss: Can Tesla's Share Sale Silence the Critics?