Analysts: Transocean's Stacked Floaters Won't Be Reactivated and 3 Research Notes to Read Up On
Transocean (NYSE:RIG): Citigroup has brought Transocean down to Neutral from Buy, based on the expectations that the company's stacked floaters are unlikely to be reactivated and that management will not pursue a limited partnership. The firm also lowered its price target for shares to $52 from $63.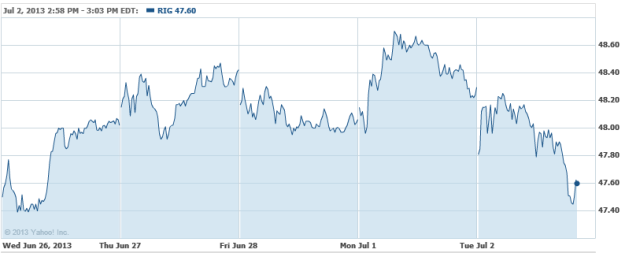 Qihoo 360 (NYSE:QIHU): Citigroup sees Qihoo as becoming a mobile market leader in China, and doesn't think that the Street is factoring in the company's mobile potential. The firm expects shares to move higher as the market realizes this growth potential, and has accordingly upped its price target for the stock to $65 from $39, and keeps a Buy rating on the name.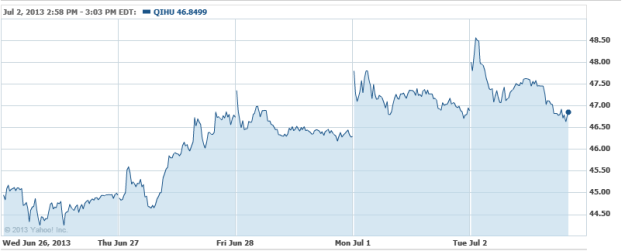 Quiksilver (NYSE:ZQK): B. Riley has upgraded Quicksilver to Buy from Neutral, based on valuation, new management initiatives, and reduced expectations. The price target is set for $9.25.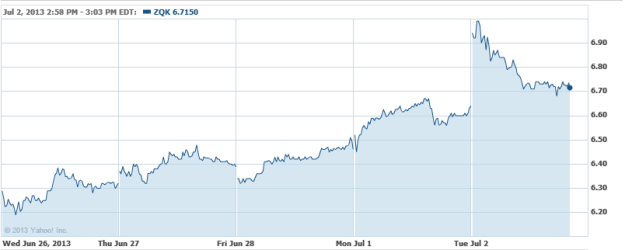 Goldcorp (NYSE:GG): Jefferies has taken Goldcorp to Underperform, down from Hold, and lowered its price target for shares to $19 from $27 after lowering its gold price forecast to $1,250 from $1,500. The firm believes gold stocks have further downside.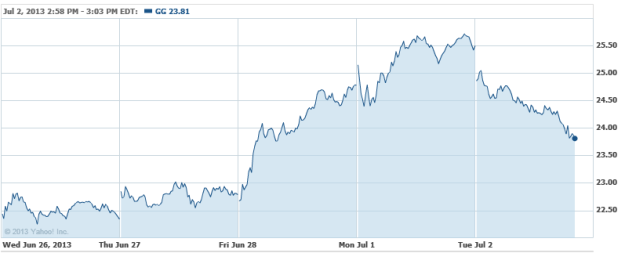 Follow Justin on Twitter @JustinWSCS
Investing Insights: Will News Corp. Rise Higher?