Analysts: UPS Guidance is Conservative After Results and 3 Other Research Notes to Read
UPS (NYSE:UPS): Bernstein says that after its higher that anticipated Q1 results, its reaffirmed guidance seems conservative. U.S. performance is encouraging, and reason for the firm's Outperform rating on the shares.

Occidental Petroleum (NYSE:OXY): Successful execution of its cost reduction program and boosts in cash distributions via share buybacks and dividends are enough for Cowen to rate the company's shares a Buy, with a $98 price target. The firm also considered the risk/reward ratio to be attractive.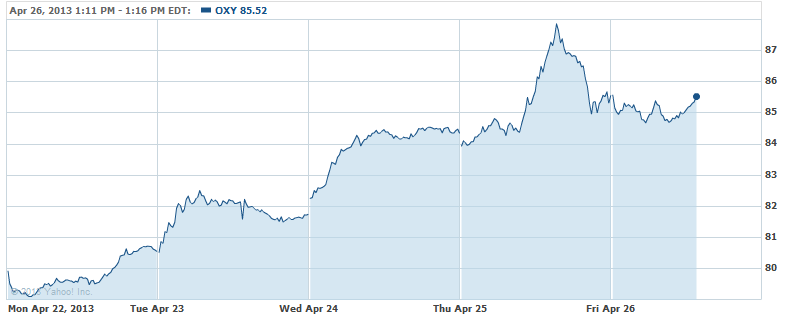 BorgWarner (NYSE:BWA): Wells Fargo recommends buying the shares at current levels, given the company is well positioned to at least meet its 2013 FY guidance following stronger than anticipated Q1 results. It reiterates an Outperform rating on the stock.

Methanex (NASDAQ:MEOH): Cowen thinks that the company's Q1 results, increased dividend, and plant relocation announcement are all positive catalysts for the shares, and rates them a Buy with a $48 price target.

Don't Miss: Are Consumers Growing More Pessimistic About the Future?