Analysts: Verizon Won't Benefit From Vodafone Deal and 3 Other Research Notes to Read
Verizon (NYSE:VZ): Stifel is not convinced that Verizon will benefit from the Vodafone (NASDAQ:VOD) deal, and that a purchase of Vodafone's stake would significantly dilute currrent Verizon shareholders, as well as raise the company's cash interest and tax expenses. The firm finds that the costs associated with the deal may ultimately outweigh the benefits for Verizon, and keeps a Hold rating on the stock.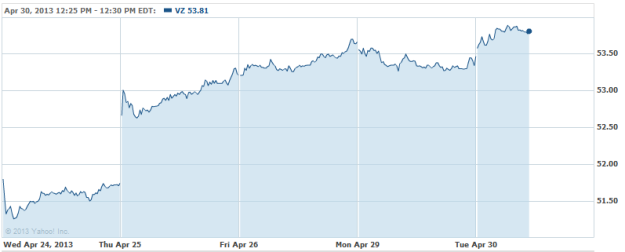 Eaton (NYSE:ETN): Stifel finds Eaton's guidance to be conservative, following lower revenue but higher EPS. It thinks the guidance will be raised after Q2, based on higher margins. It raised its price target from $65 to $73, and keeps a Buy rating on the shares.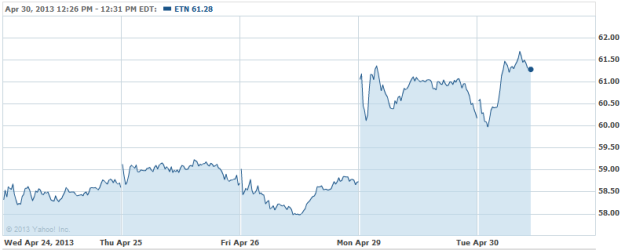 Buffalo Wild Wings (NASDAQ:BWLD): RW Baird thinks the comapny has a favorable risk/reward ratio at its current levels, despite weaker Q1 results. Positive comps momentum, planned margin improvement, and confidence that the earnings can meet — or beat — guidance leads the firm to rate the shares at Outperform, with a $105 price target.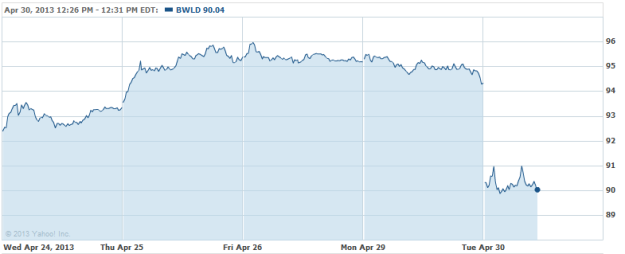 Tenneco (NYSE:TEN): Wells Fargo believes that Tenneco is set to outperform over the next year, benefitting from revenue growth and improved margins. It keeps an Outperform rating on the stock.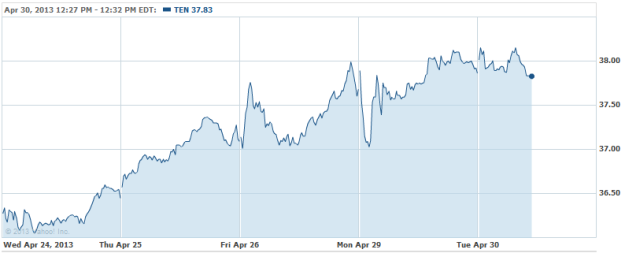 Don't Miss: Why Is Apple a Master of Satisfaction?