Analysts: Verizon's Acquisition from Vodafone is Accretive and 3 Other Research Notes to Peruse
Verizon (NYSE:VZ): Evercore upgraded Verizon to Overweight from Equal Weight. The firm upgraded shares based on valuation and said that the acquisition of the Verizon Wireless stake from Vodafone is accretive, viewing competitive concerns as overdone. The shares' price target remains $53.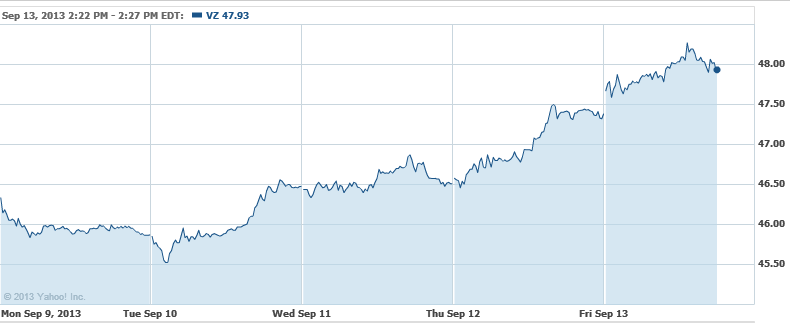 Baidu (NASDAQ:BIDU): Barclays acknowledges that Baidu is facing increased competition from Qihoo and the slow adoption of mobile ad budgets by smaller enterprises, but the firm said that recent acquisitions has strengthened its mobile position. Barclays sees further mobile catalysts ahead, and gives the shares an Overweight rating with a raised price target of $171 from $154.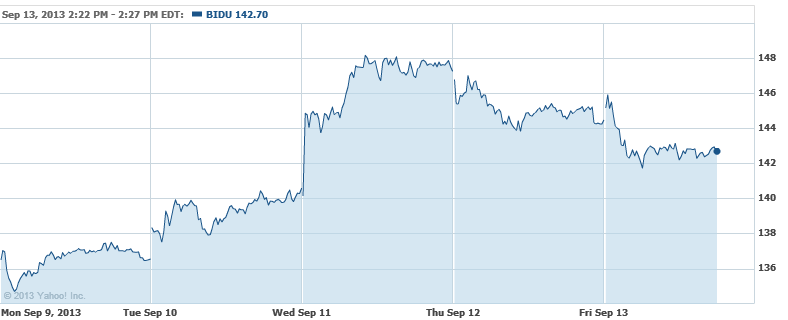 Qlik Technologies (NASDAQ:QLIK): After attending a conference of Qlik competitor Tableau (NYSE:DATA), Pacific Crest, noting that many nontechnical users were at the conference, thinks that QlikView's upcoming Qlikview.next product could enable the company to cater more effectively to these users. The firm thinks that Alik's overall growth could exceed 20 percent in 2014 and 2015. It keeps an Outperform rating on the shares and raised the price target to $40 from $34.

SanDisk Flash (NASDAQ:SNDK): Sterne Agee believes that SanDisk's move into the All-Flash Array market will be accretive and increase its valuation. The firm thinks that All-Flash Array is superior to current enterprise SSDs and that it is the right path for NAND development. Sterne Agee forecasts that the All-Flash Array TAM will be 25-30 percent of the enterprise SSD market by 2015, and it keeps a Buy rating on SanDisk.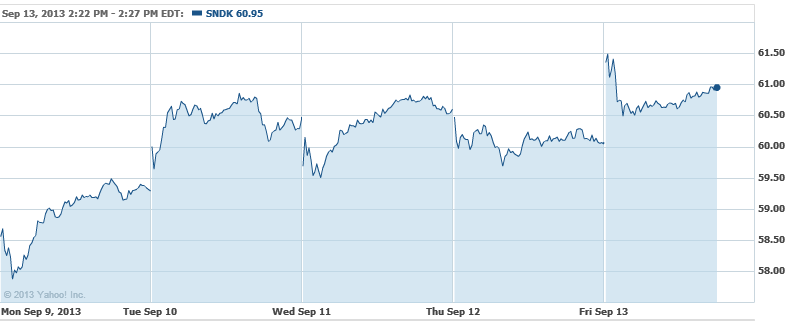 Investing Insights: Will Vodafone Stock Continue to Rise?