Analysts: Williams-Sonoma Has International Growth Potential and 3 More Research Notes to Read
Williams-Sonoma (NYSE:WSM): In light of strong quarterly results, RW Baird has raised its price target from $52 to $64, citing potential for international expansion, conservative guidance, and improved customer strategies. It rates the shares at Outperform.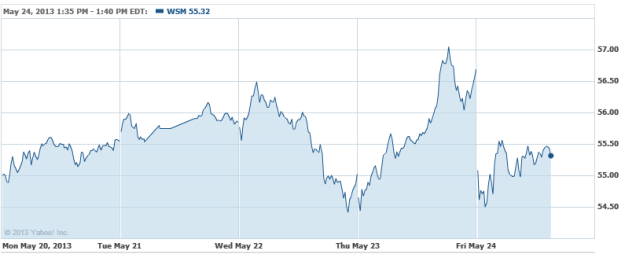 Cubist Pharmaceuticals (NASDAQ:CBST): Janney Capital has downgraded Cubist due to valuation concerns after positive news on the Markman hearings, and raised its price target from $50 to $55.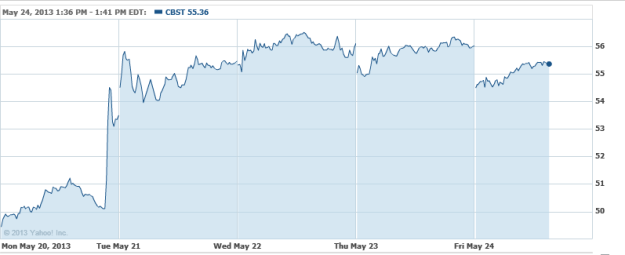 Cirrus Logic (NASDAQ:CRUS): Citing management's updated long-term growth targets for gross margin declines in the mid-40s due to pricing pressures in smartphones, Canaccord has downgraded the shares of Cirrus from Buy to Hold, while lowering its price target from $25 to $18.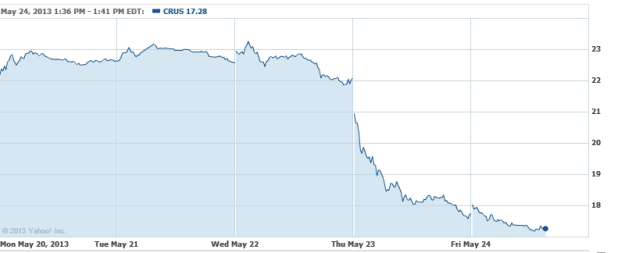 Sherwin-Williams (NYSE:SHW): Impressed with Thursday's analyst meeting, RW Baird has upgraded shares of Sherwin to Outperform from Neutral based on increased conviction in normalized earnings growth driven by improving U.S. housing fundamentals, raw material costs, and the pending Comex acquisition. It also raised its price target from $180 to $205.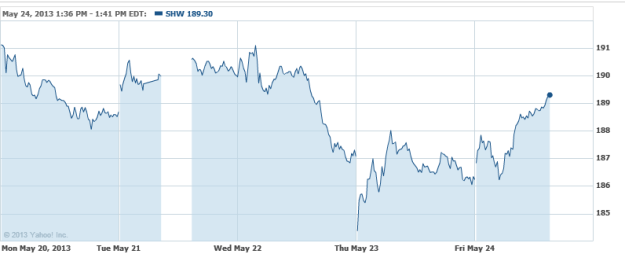 Don't Miss: What's AT&T's New Wireless Fee All About?